Talking about the 70s fashion cult movies, nobody here would avoid the Sophia Coppola's Virgin suicides. Even if it's a movie from the 2000 and I remember watching it for the first time without feeling too much that it was a 70s inspired story. I would say, the costumes made by Nancy Steiner are so classical they have no time (like in a Prae-Raphaelitian painting) so they bring the right dose of decadentism to the characters.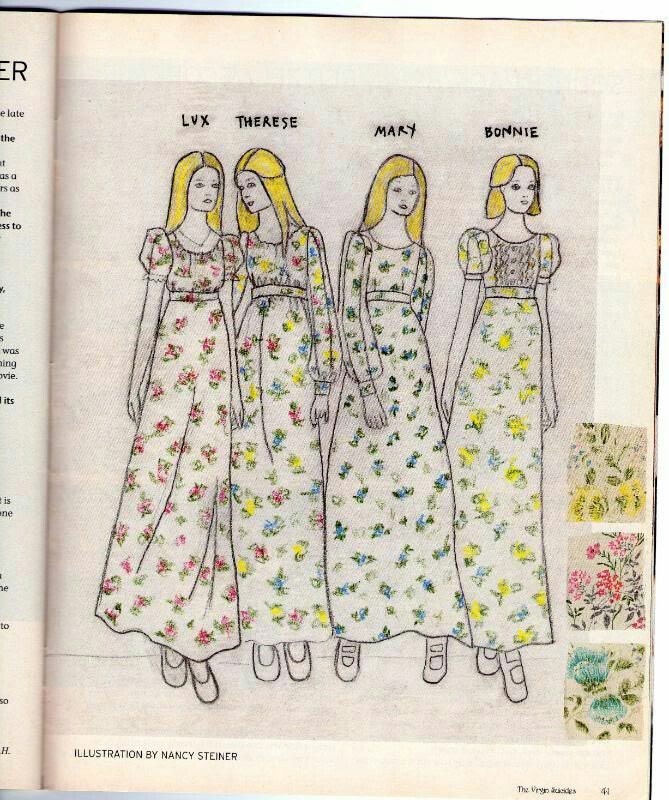 The costume designer for sure took inspiration from the romantic long dresses by Gunne Sax, pastel colors and light fabrics. But no corsets were added to, because their virginal look had not to be altered.
The ethereal, dreamy fashion sense is strong in the most famouse scenes.Here are some of my favourites: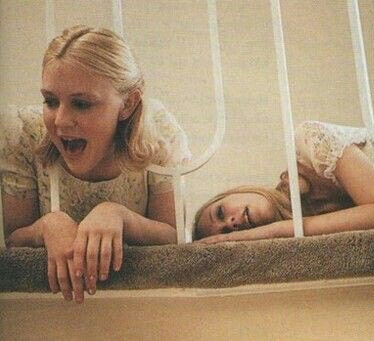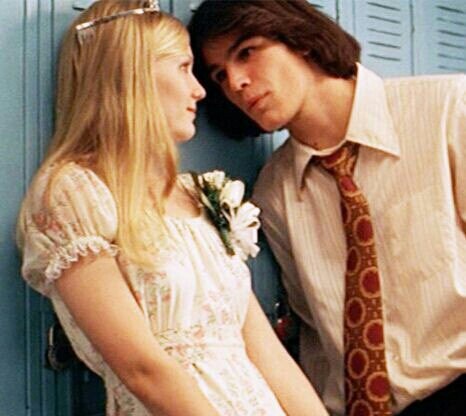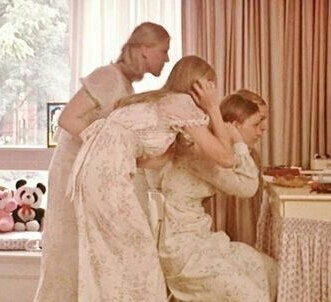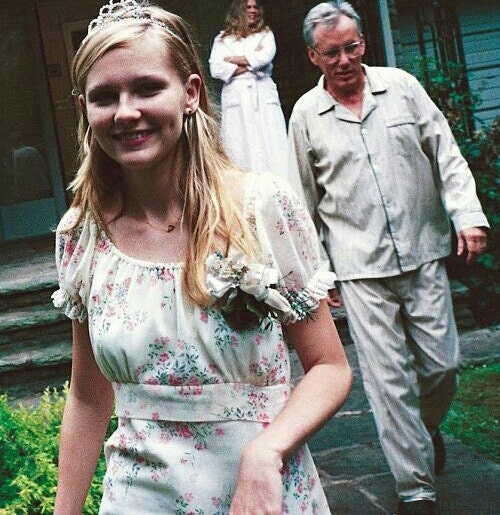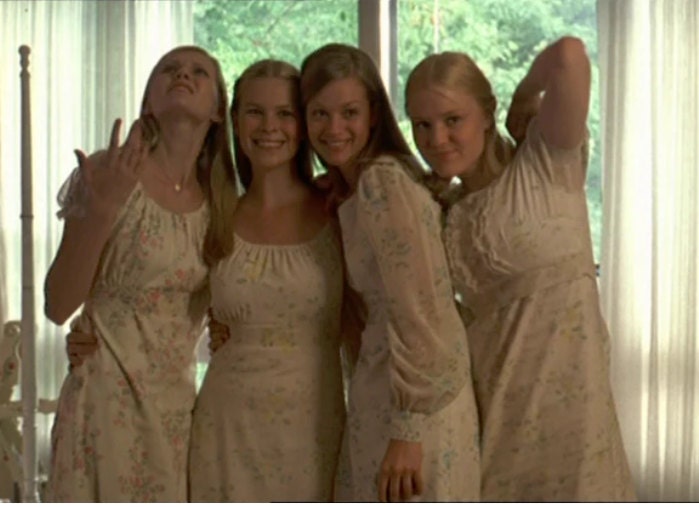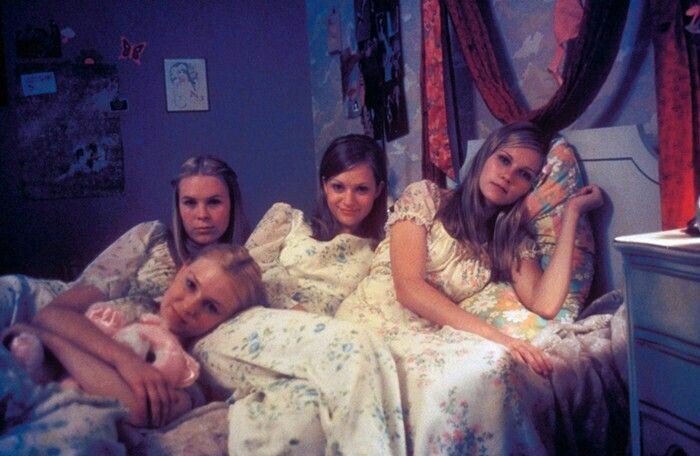 So I really had a crush on this movie. And as I do in every character I get obsessed to, I wanted to replicate the look of these sisters. So I started to look for a similiar prom dress, and found it about 5 years later! It was in a sunny day, in vintage market in Italy. 
I'm still in love with it and consider it my favourite dress ever, but I keep it in the house of my parents so at the moment I don't have any better photos then these two: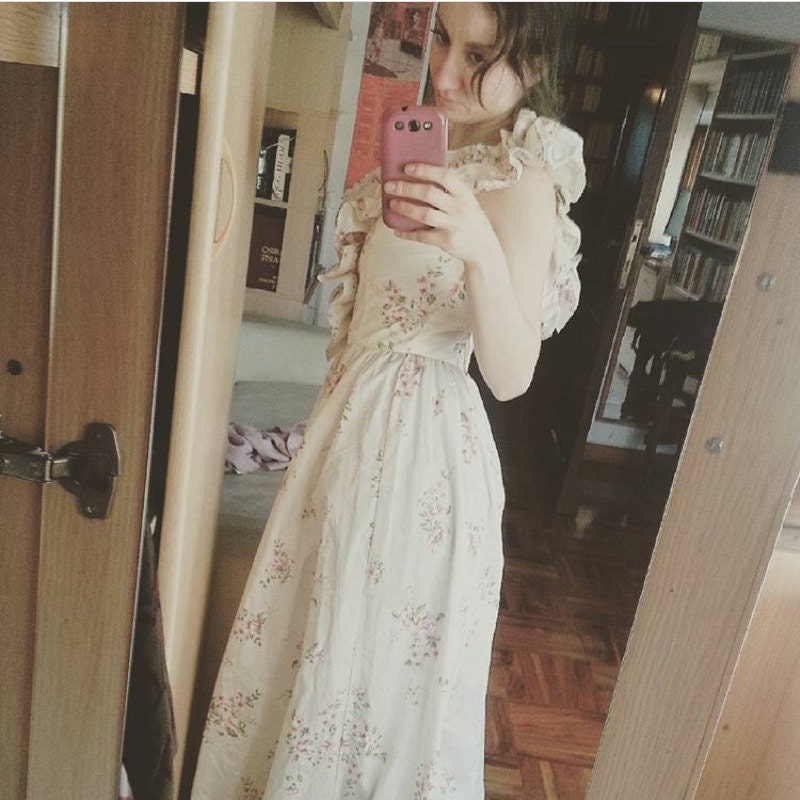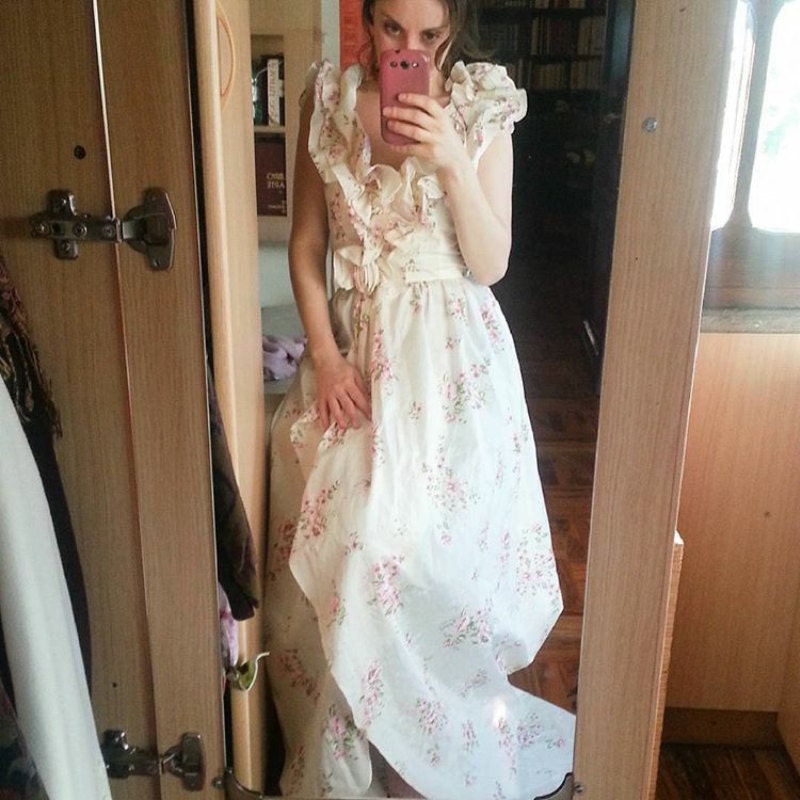 But I've never stop to hunt for virginal dresses, and I want to help other ladies in the research. Here the vintage gems I've found for you: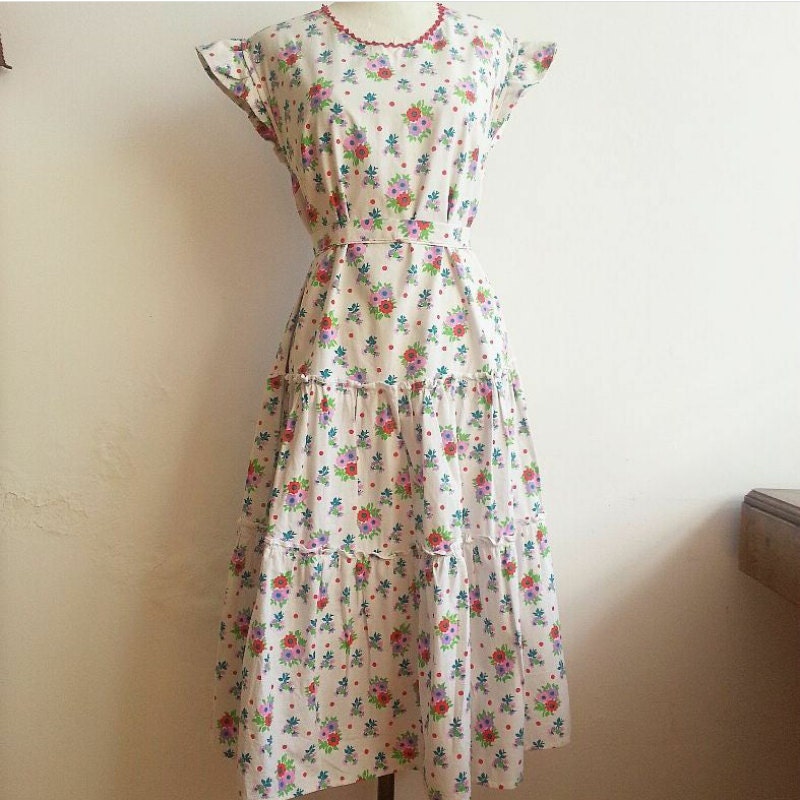 This is a 50s dress but has the same vibes of the movie. In love with the print.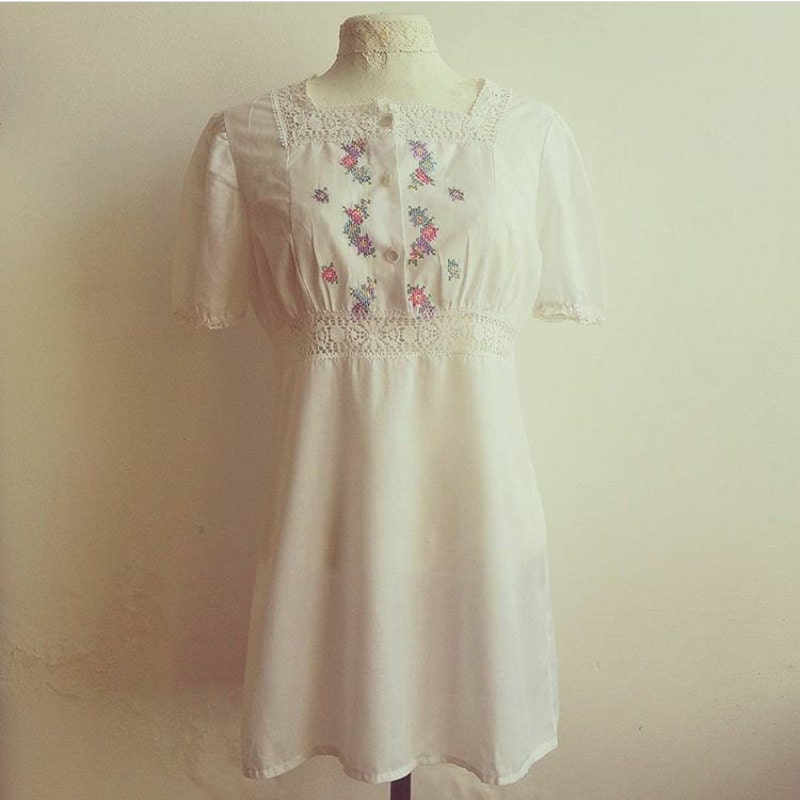 A 70s cotton little dress with a romantic embroidery and lace details.
And if you are looking for the shoes, here is what you have in the shop! Hoping they fits your right size ;)