Location: The Netherlands
Photographer: Stefano_Ned
Styled by: Silvia Carbonetti
Model: Silvia Carbonetti
Wearing: Roses and Vintage 
Romantic bohemian lovers and nostalgic 70s souls....Do you remember Holly Hobbie? That tender dolly coming from the enchanted world of the American watercolorist Dennis Holly Ulinskas, so popular in the seventies as a cultural phenomena, a sort of icon of the naive country style. Just think about her hamish hat, her sweet prairie dresses.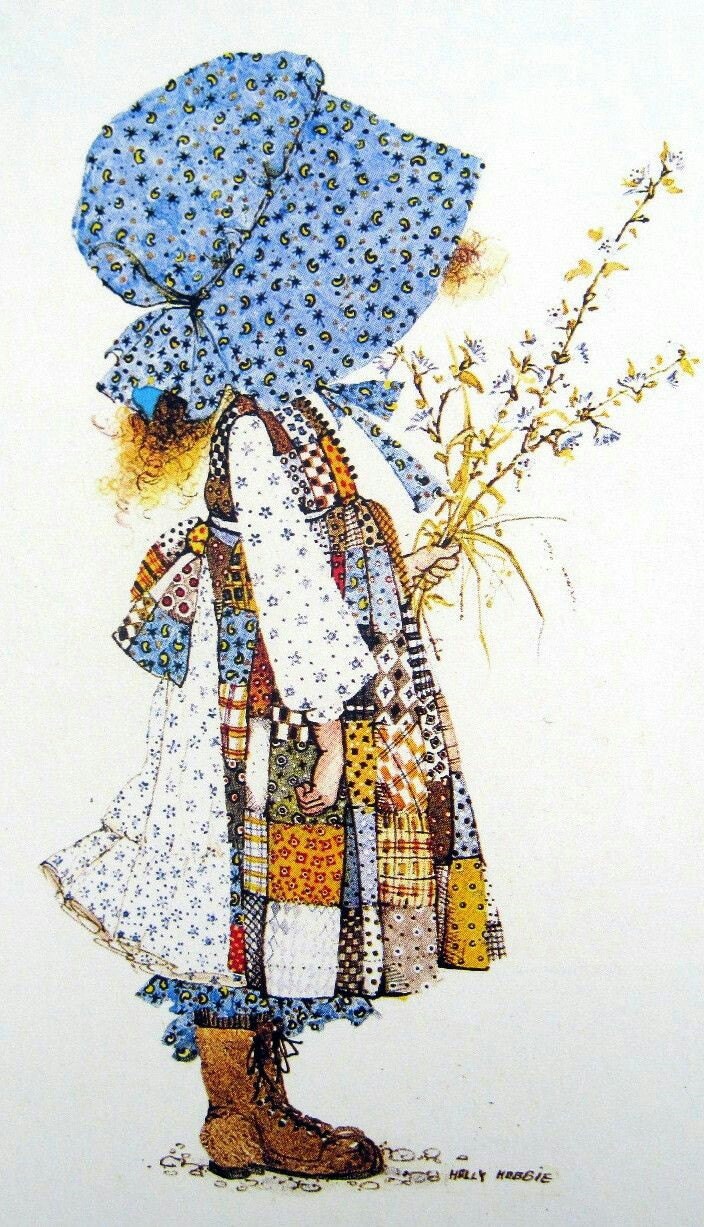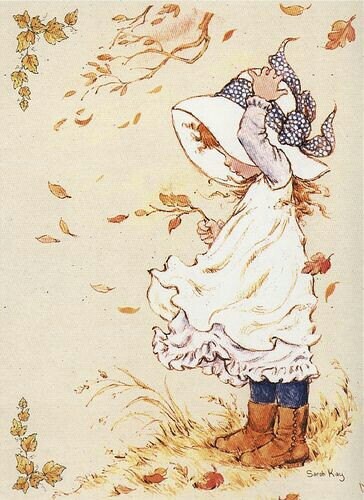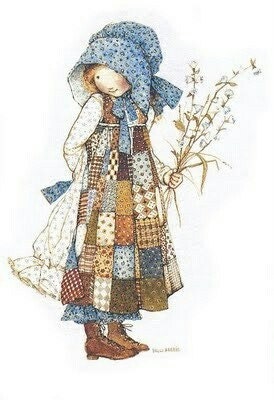 A romantic look that becomes an inspiration for many outfits of mine!
I'm lucky enough to live near the country, so wearing patchwork skirts and boots is pretty natural for me.
I'm personally obsessed by the patchwork clothes! I must confess, I collect every beautiful patchwork skirts I find on my way, in every season of the year, even if the common fashion sense would tell you that the prairie style is only for spring. I don't think so! An hippie skirt like this is a perfect match with leather boots (better lace-up like Holly's), a floppy hat and a sherling coat for the coldest days.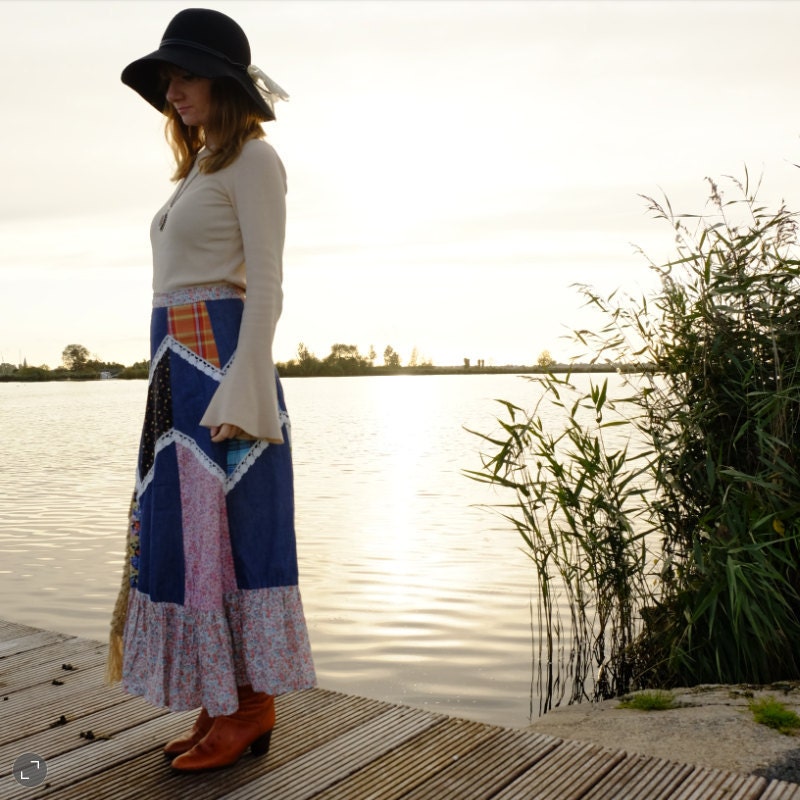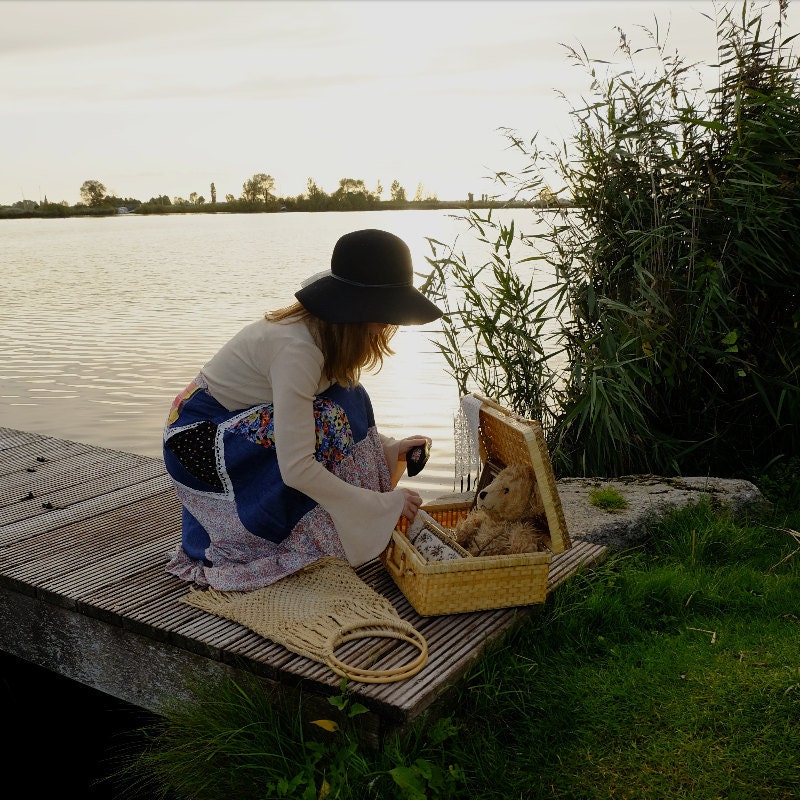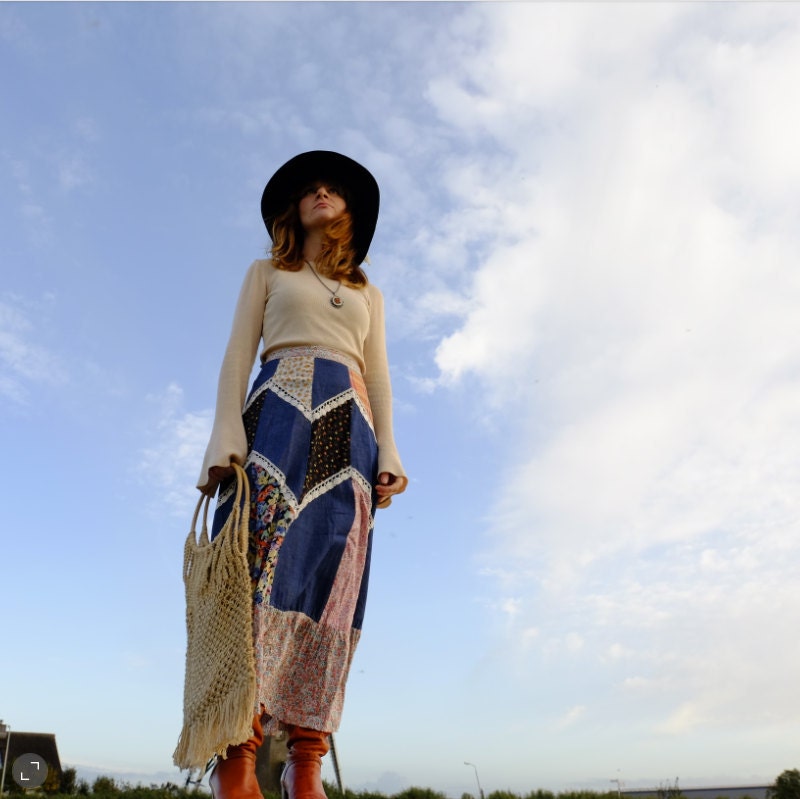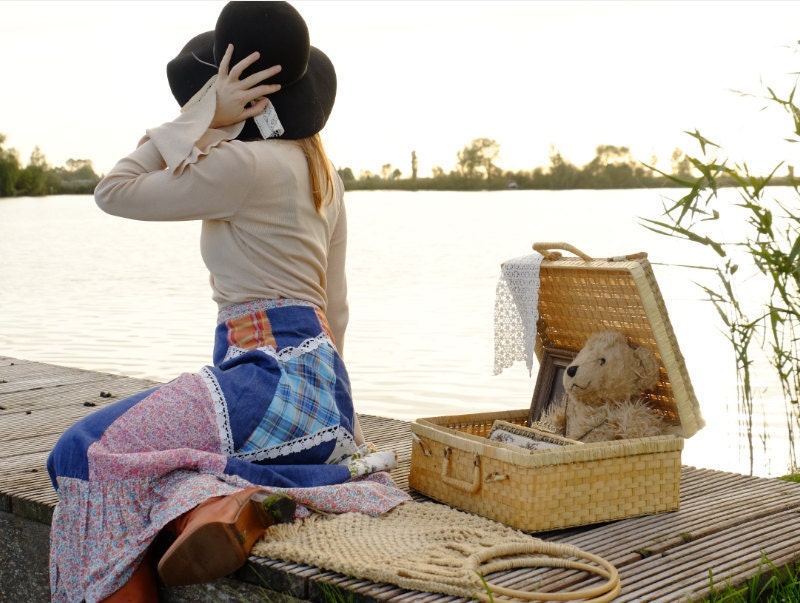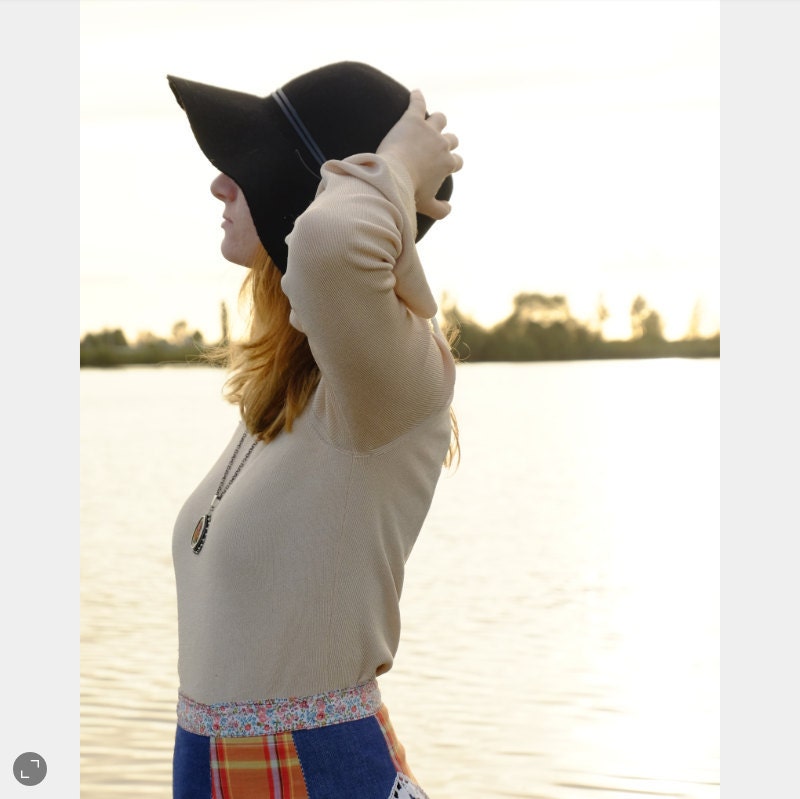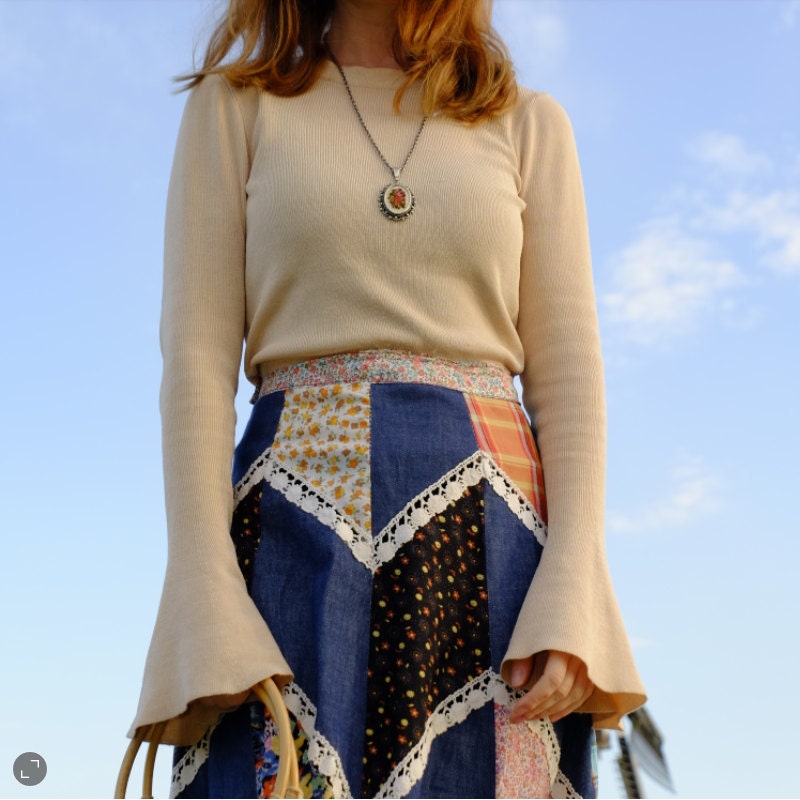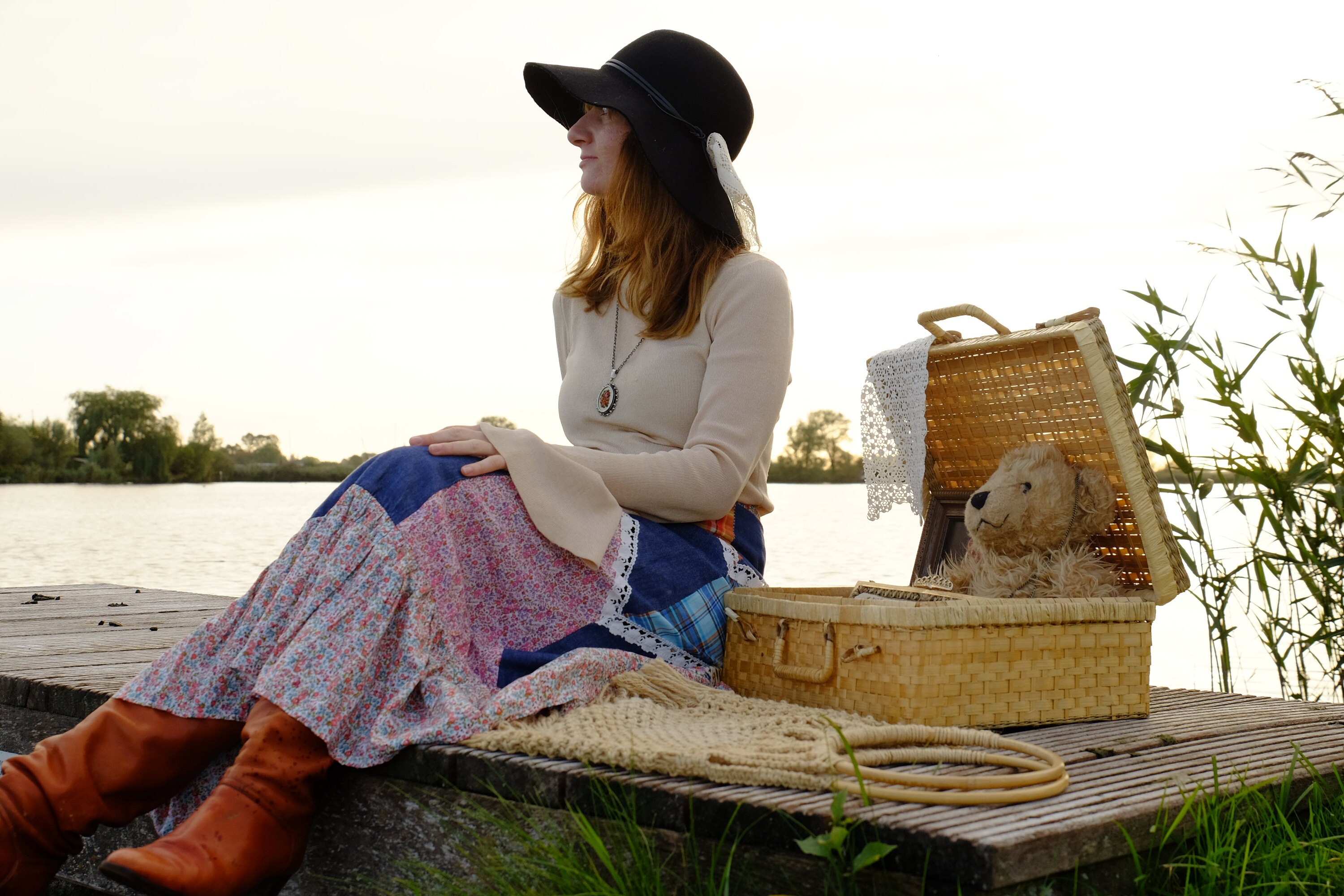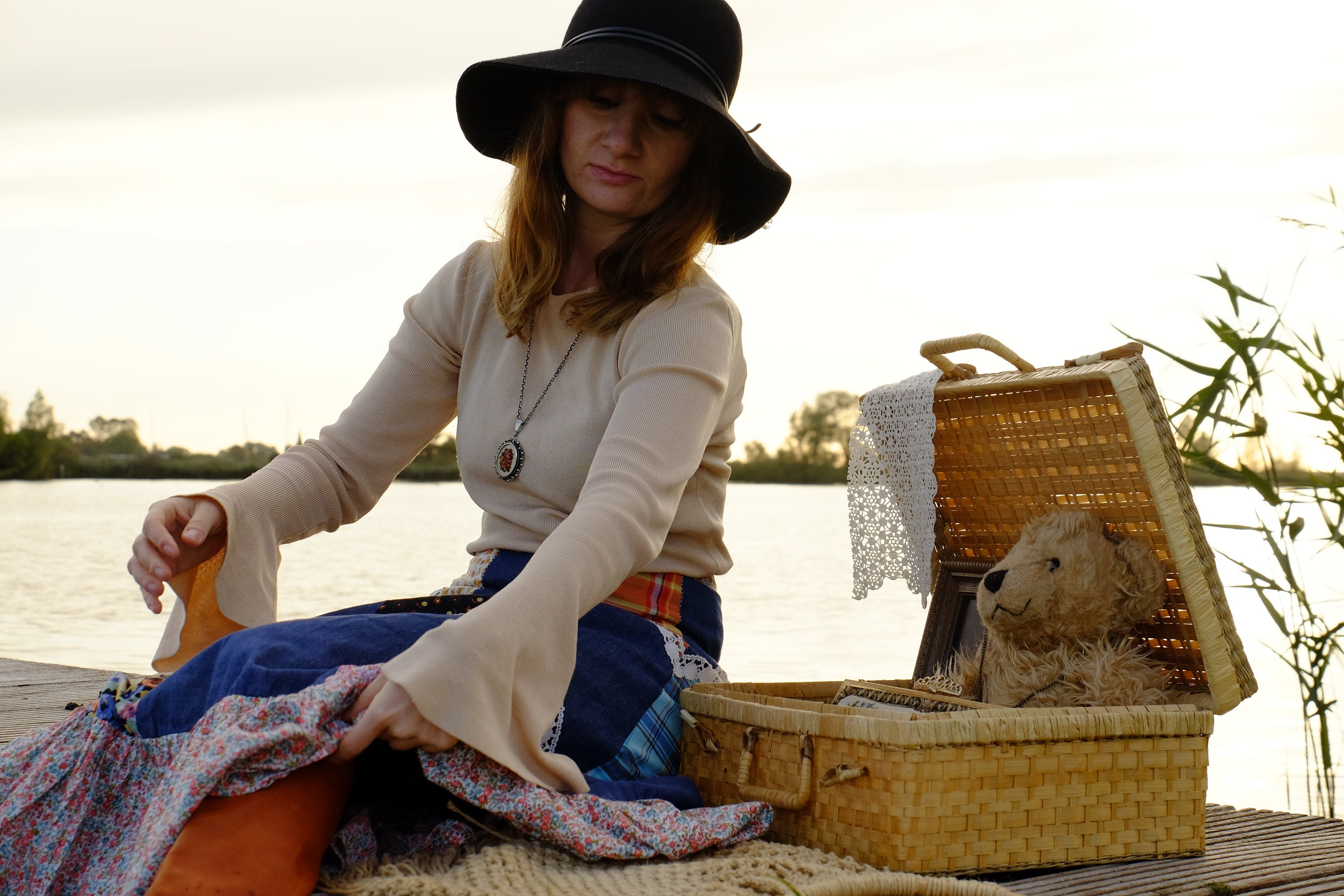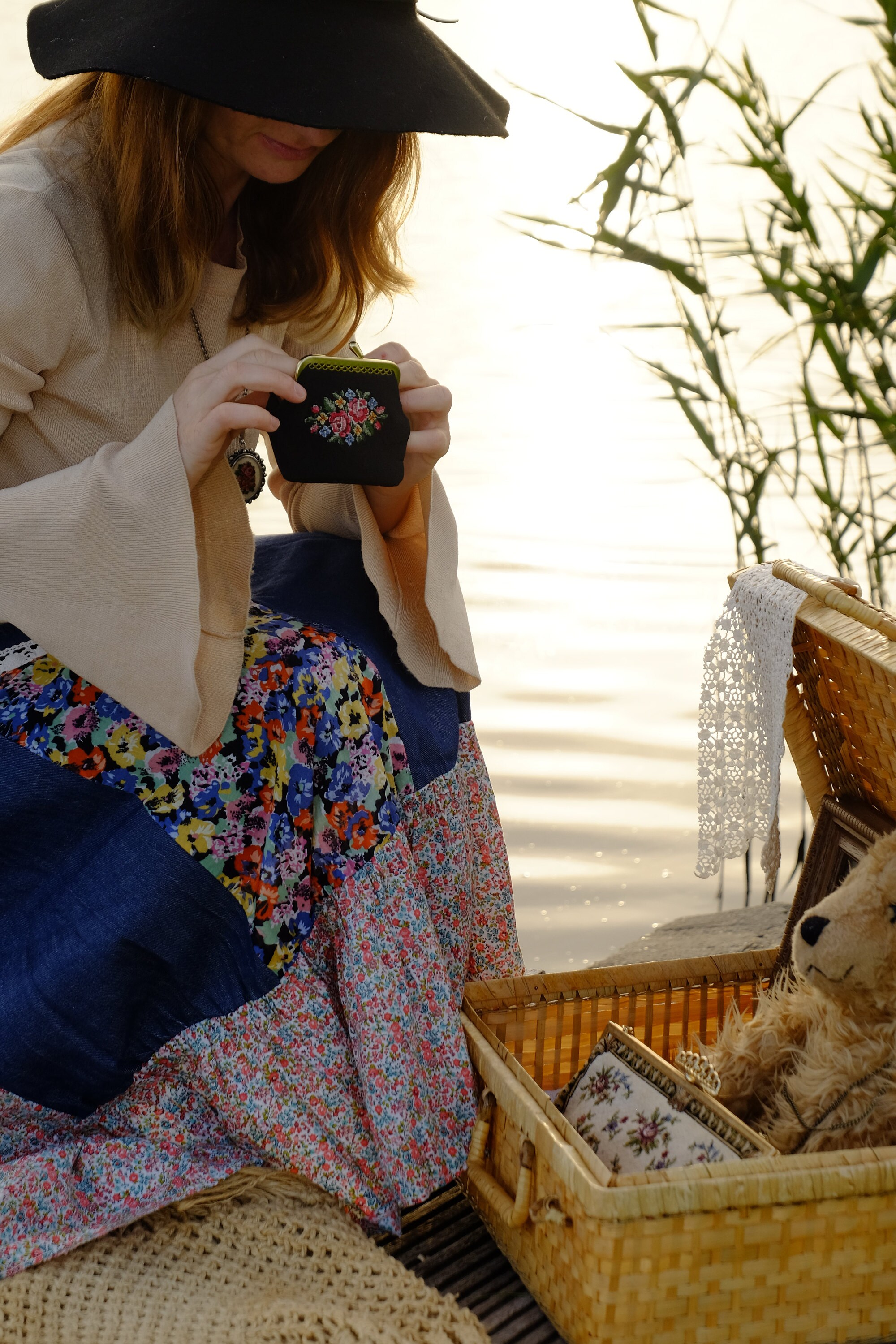 This vintage skirt, the rope bag, and the embroidered bag that you see in the picture are now online on Roses and Vintage Shop :) (shearling coat...coming soon!)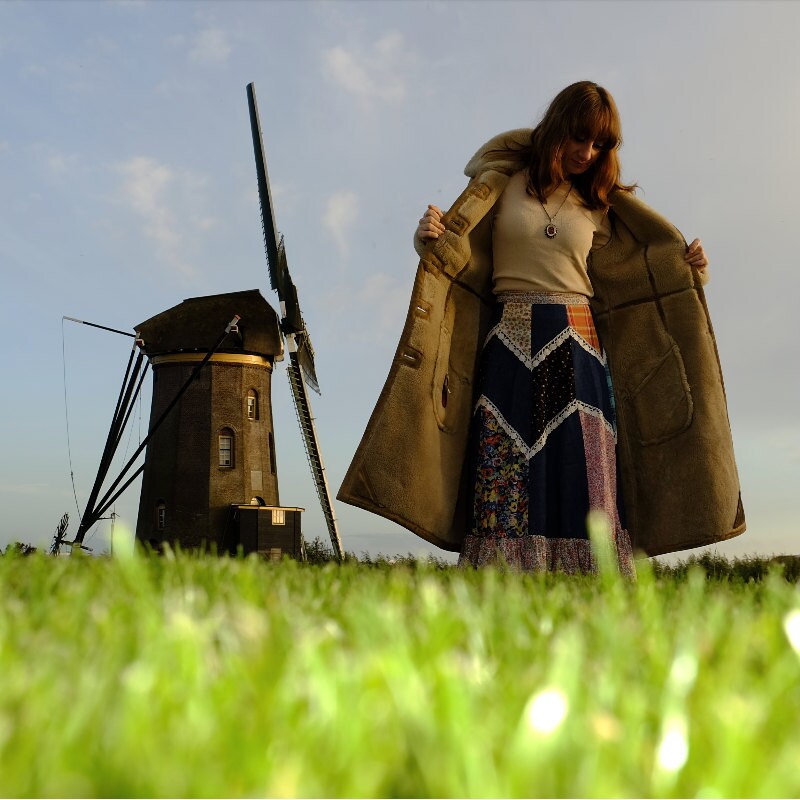 You are not obliged to wear patchwork to reach the same Autumnal-country vibe to your look. A midi wool skirt and a vest  a la Annie Hall (another iconic character I adore!) would sort that effect.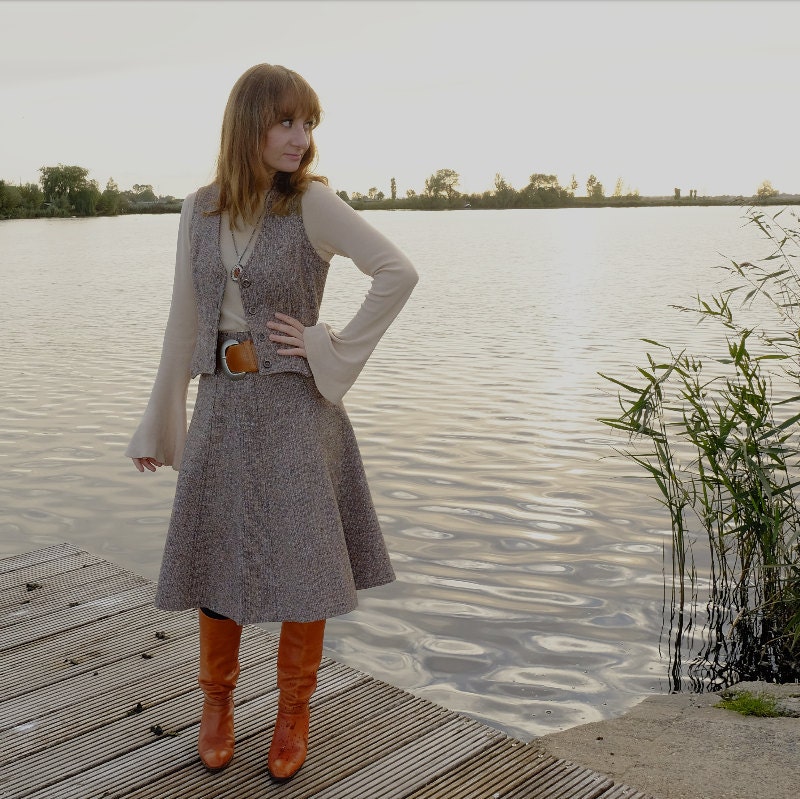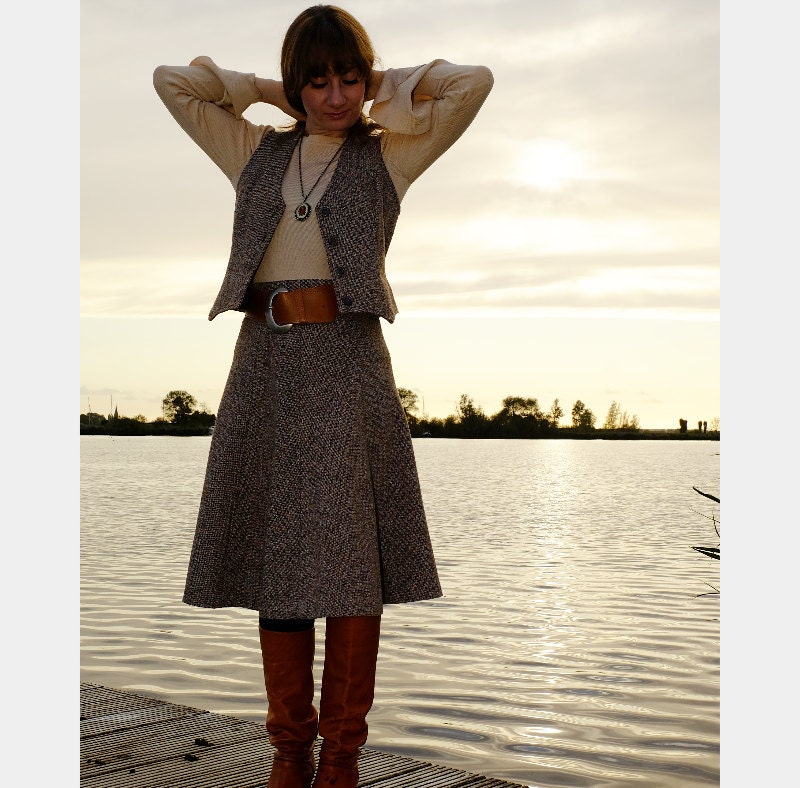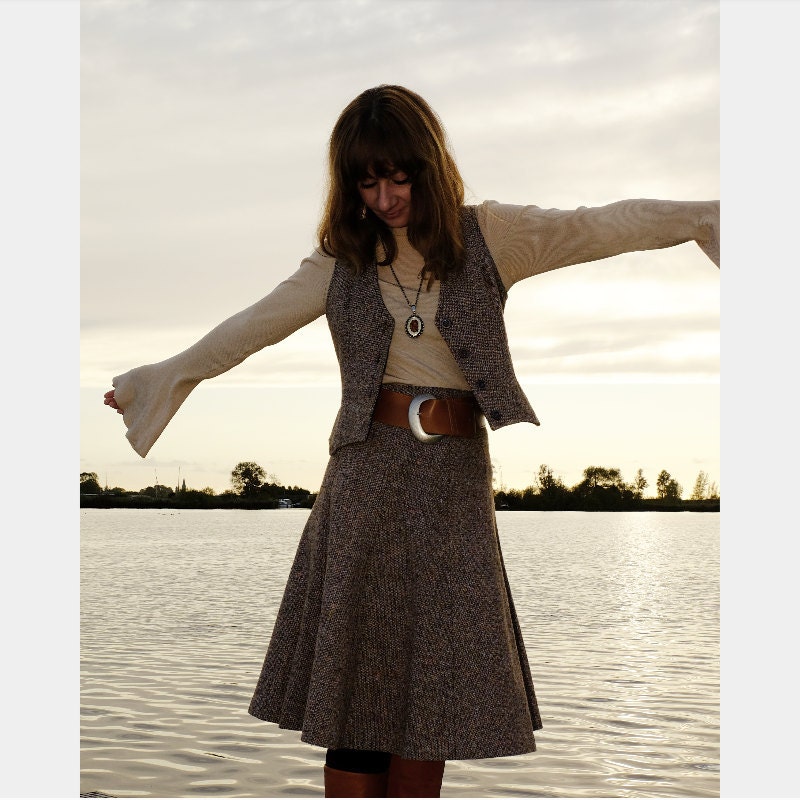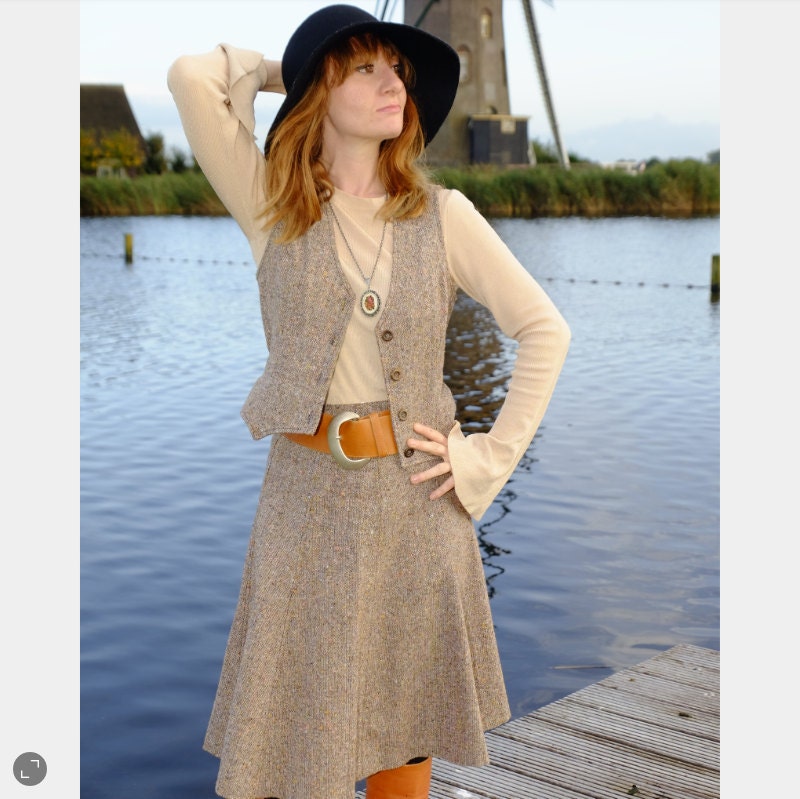 This suit I've sourced in Italy from a dead stock is now on sale too! 
Welcome Autumn, let's enjoy it!