Location: Noordwijk Beach , The Netherlands 
Dresses: Roses and Vintage 
Jeans: Levis 501  
Bag 1: Pull and Bear
Bag : Made in Bali 
Hot temperatures are hitting The Netherlands these days and what I love most of this period of the year is waiting for the evening and going out for a walk on the beach - which is only 15 kilometers from my place! I consider myself so lucky for this. Even if the Dutch beach is very windy and breezy (...very very brrrrezy I mean!!), here is nothing that can relax  more than the sea. 
And everytime we go there I have an excuse to try on a dress for the shop, like this Moroccon kaftan: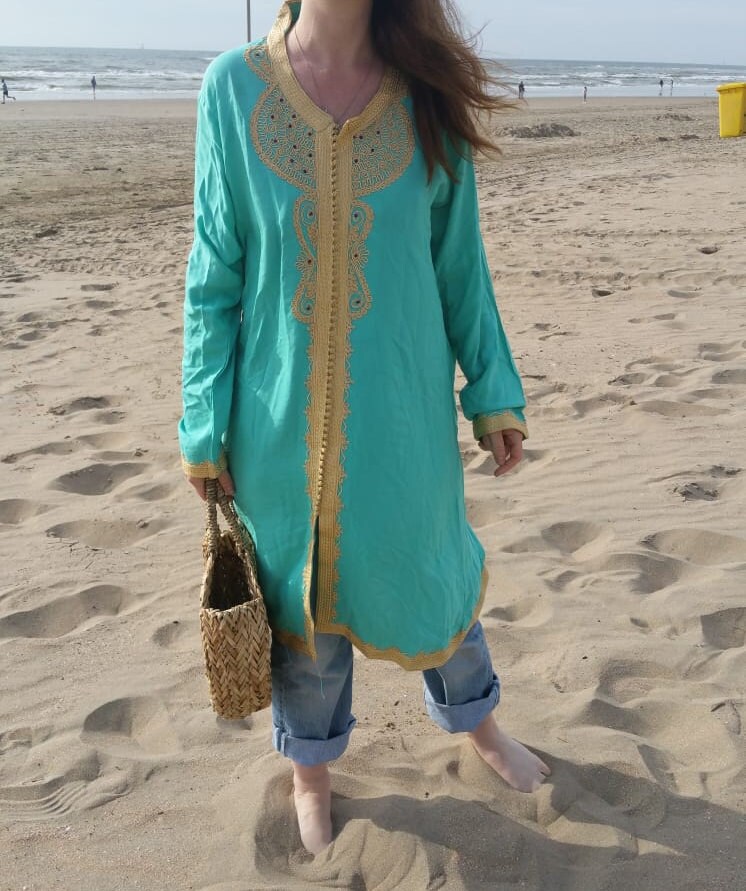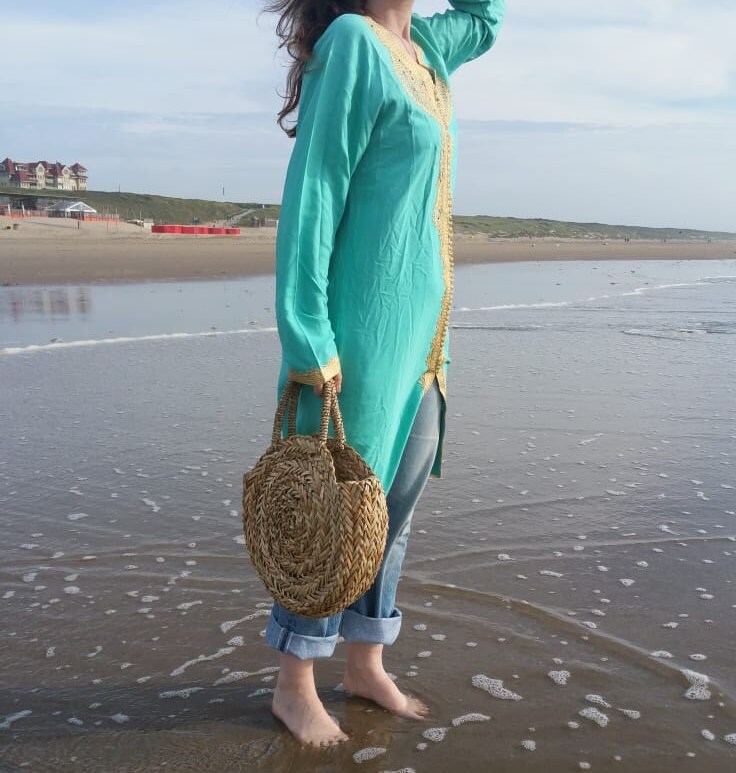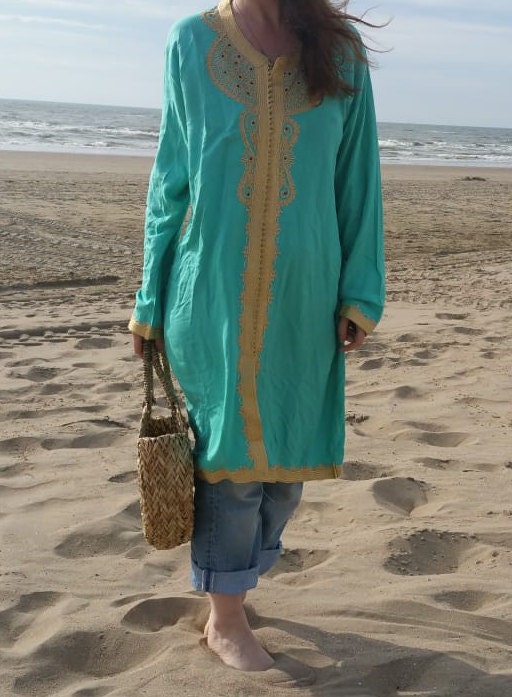 I know I shouldn't wear it with jeans, but I must confess that I've got a super fairy skin legs and this was my first day to the beach after months, I didn't feel brave enough :)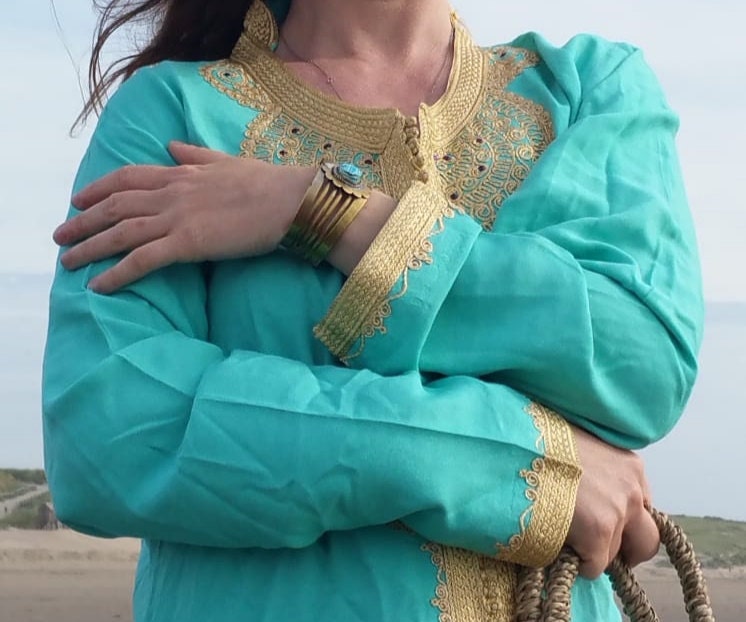 I'm in love with the colour. It's turquoise and with a stunning golden hand embroidery.
It can fits many sizes and you can find it on the shop section.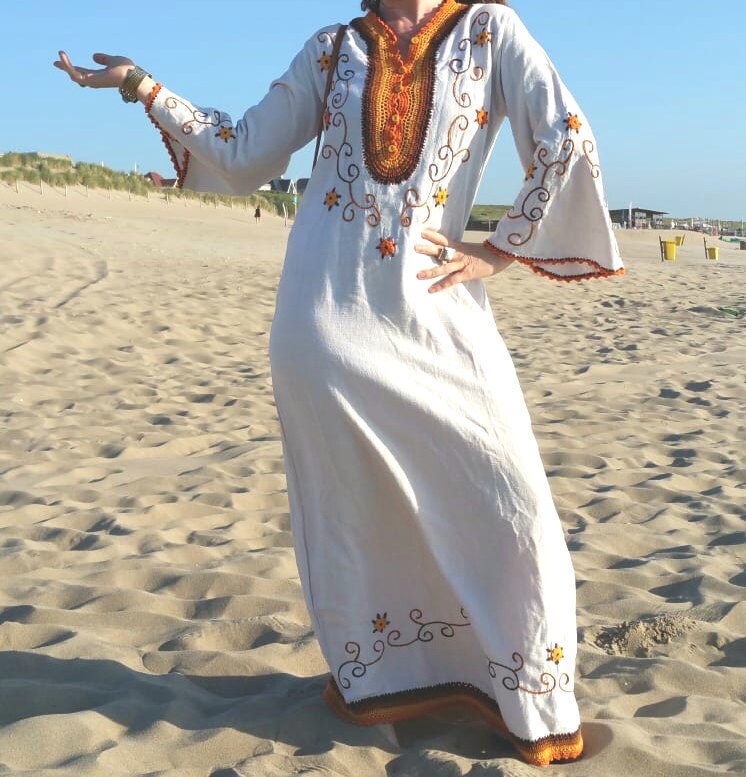 Another kaftan I adore is this vintage 70s cotton dress made in Columbia! It  some serious hippie boho vibes, and it's so well made and chic.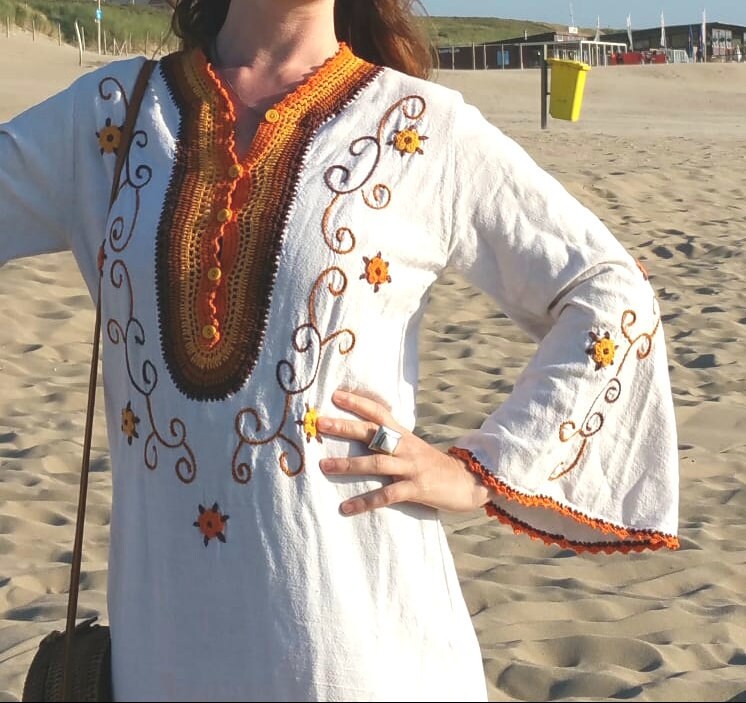 As you can see from this picture, the floral embroidery is lovely, as the crochet detail on the front. Also, the sleeves are flared and you know how much I love the wide sleeves!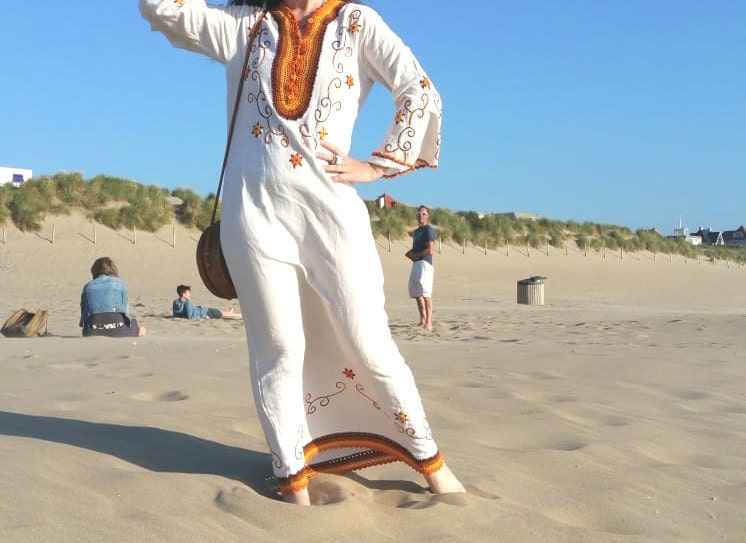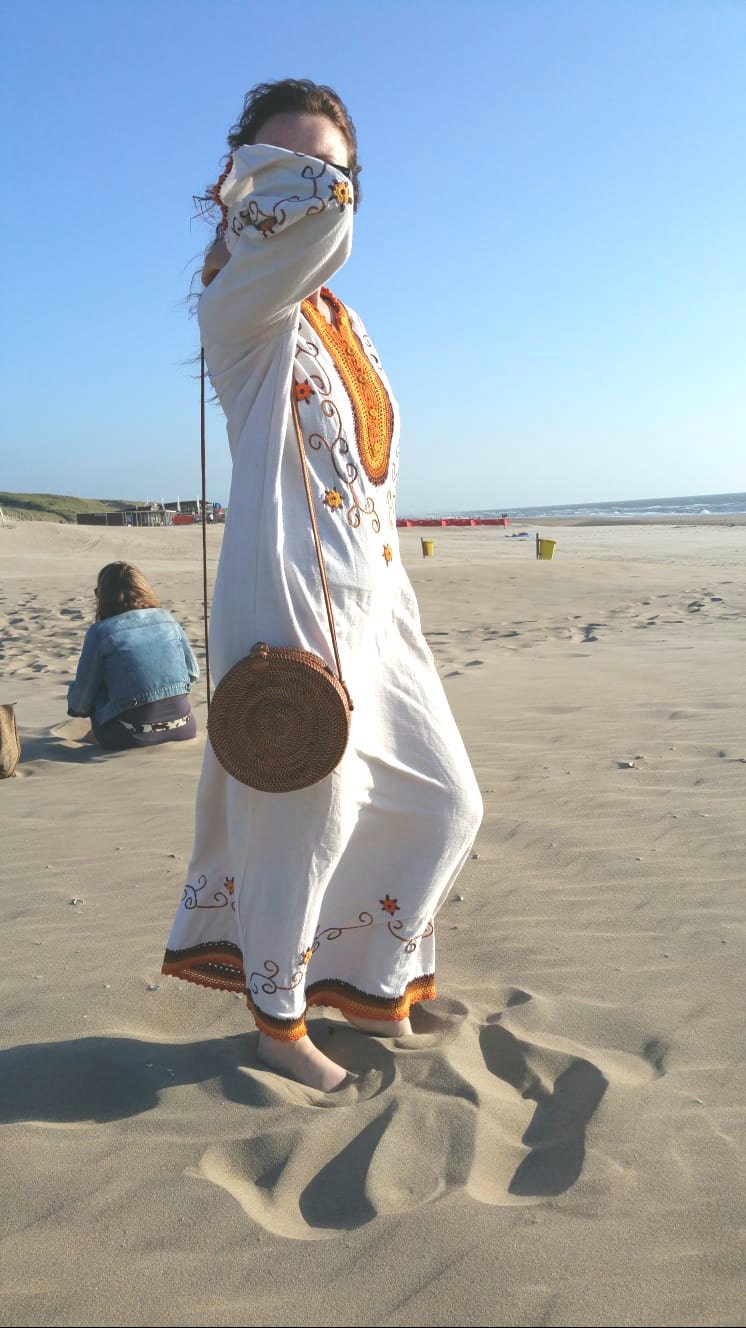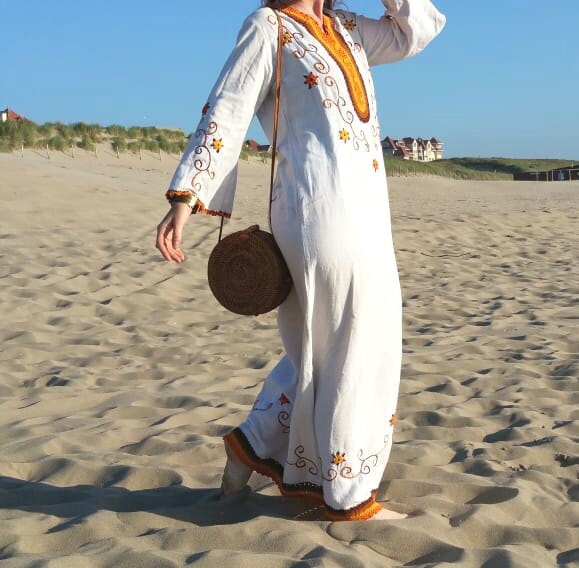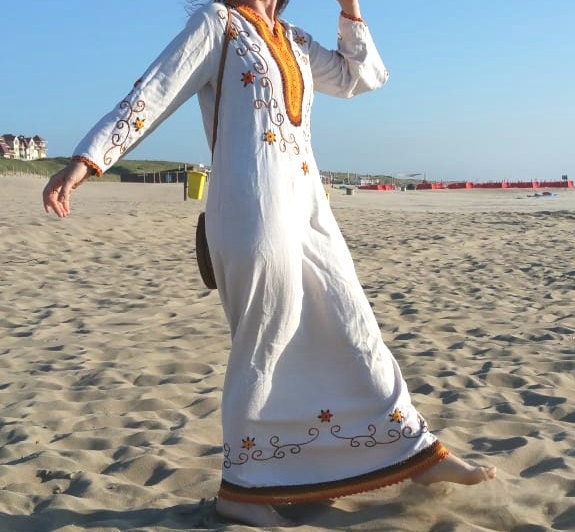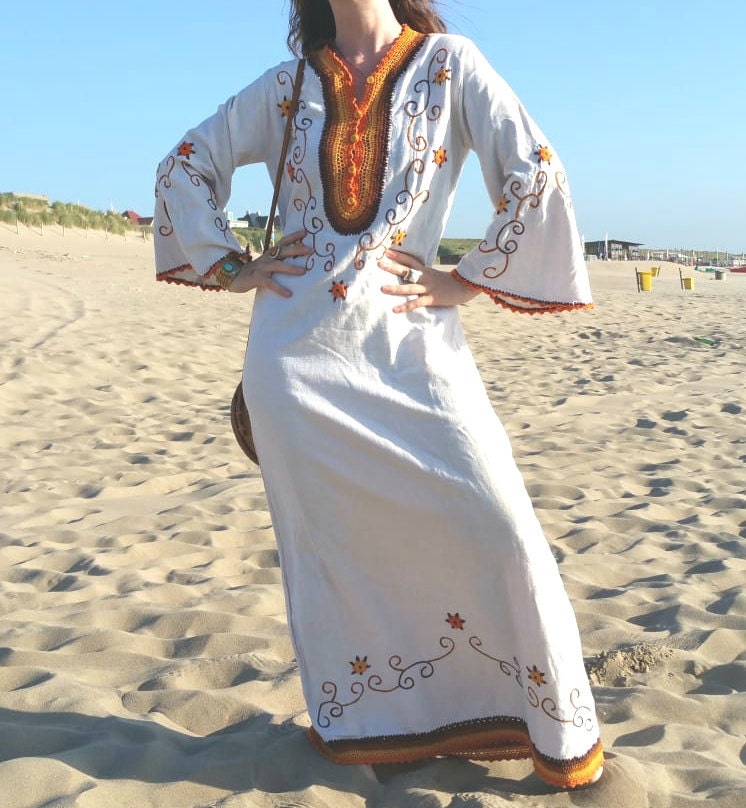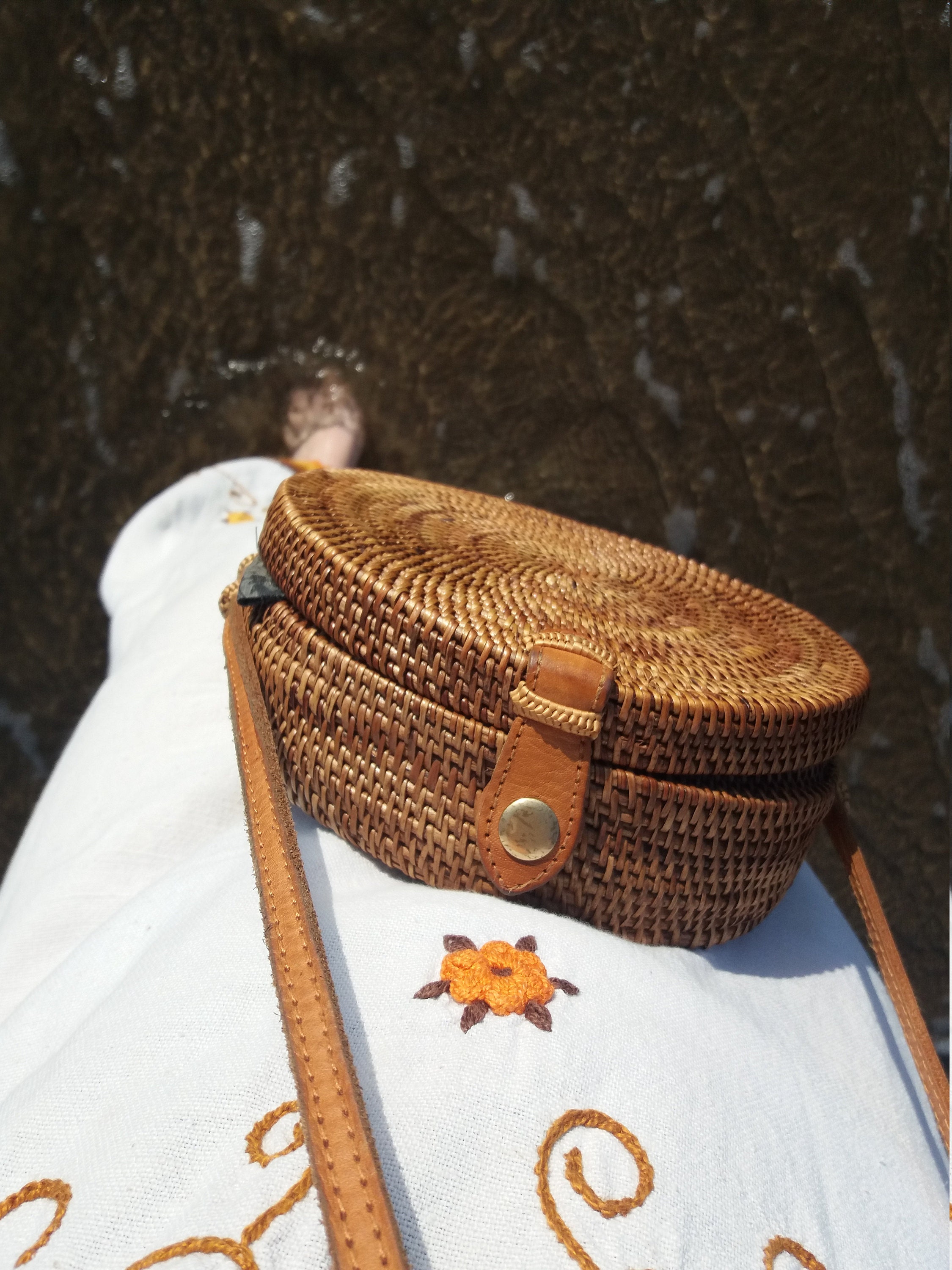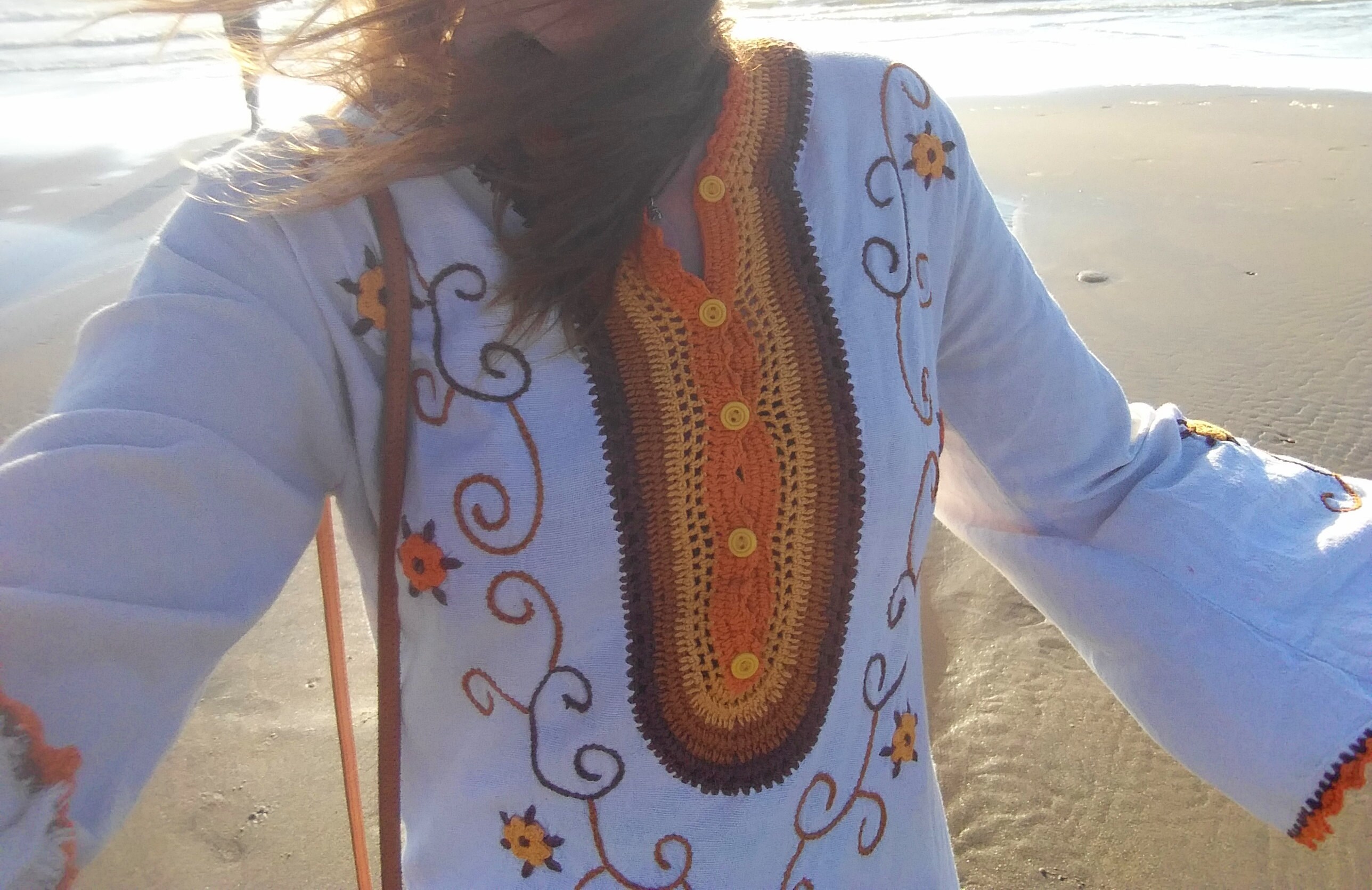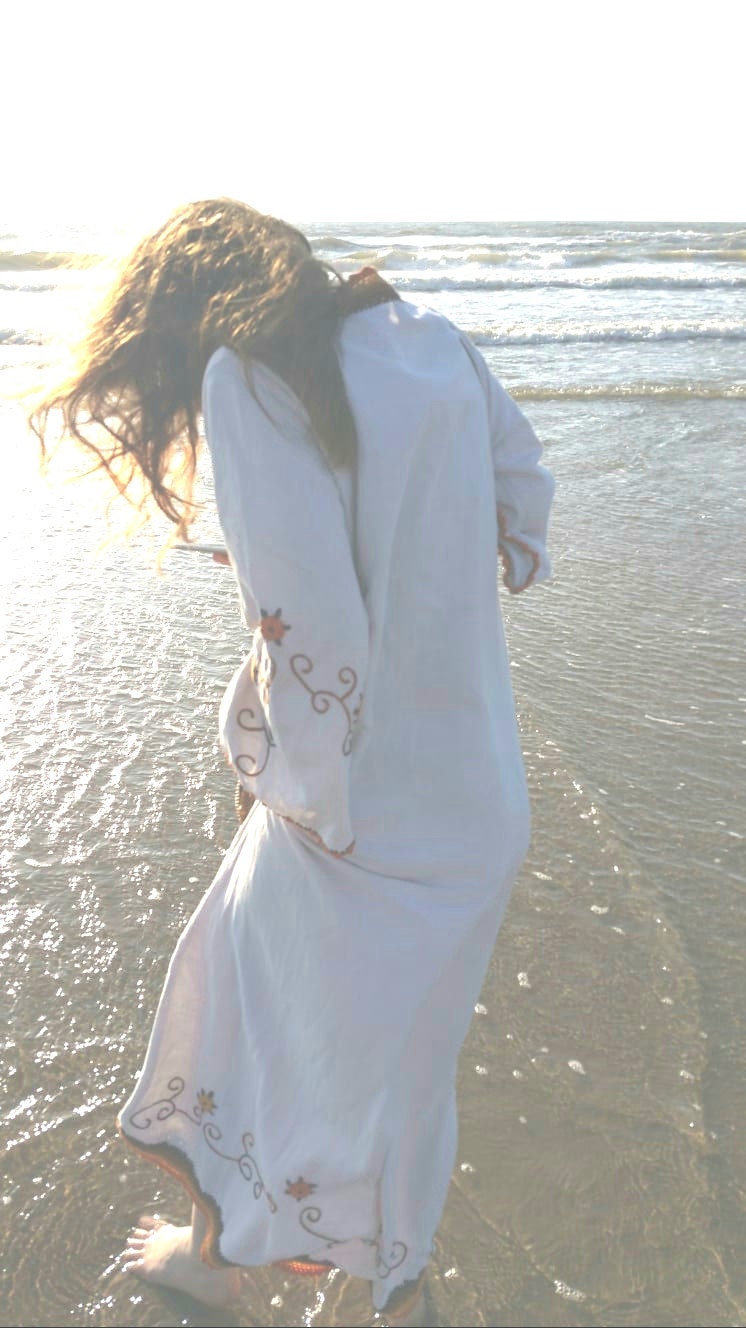 Available on the shop section! Enjoy it!