Location:Noordwijk aan zee
Stylist: Silvia Carbonetti
Coat: Roses and vintage shop
Jeans: Levis 501
Sweater: Vintage
Boots: Unknown artisian brand
Bag: Roses and vintage shop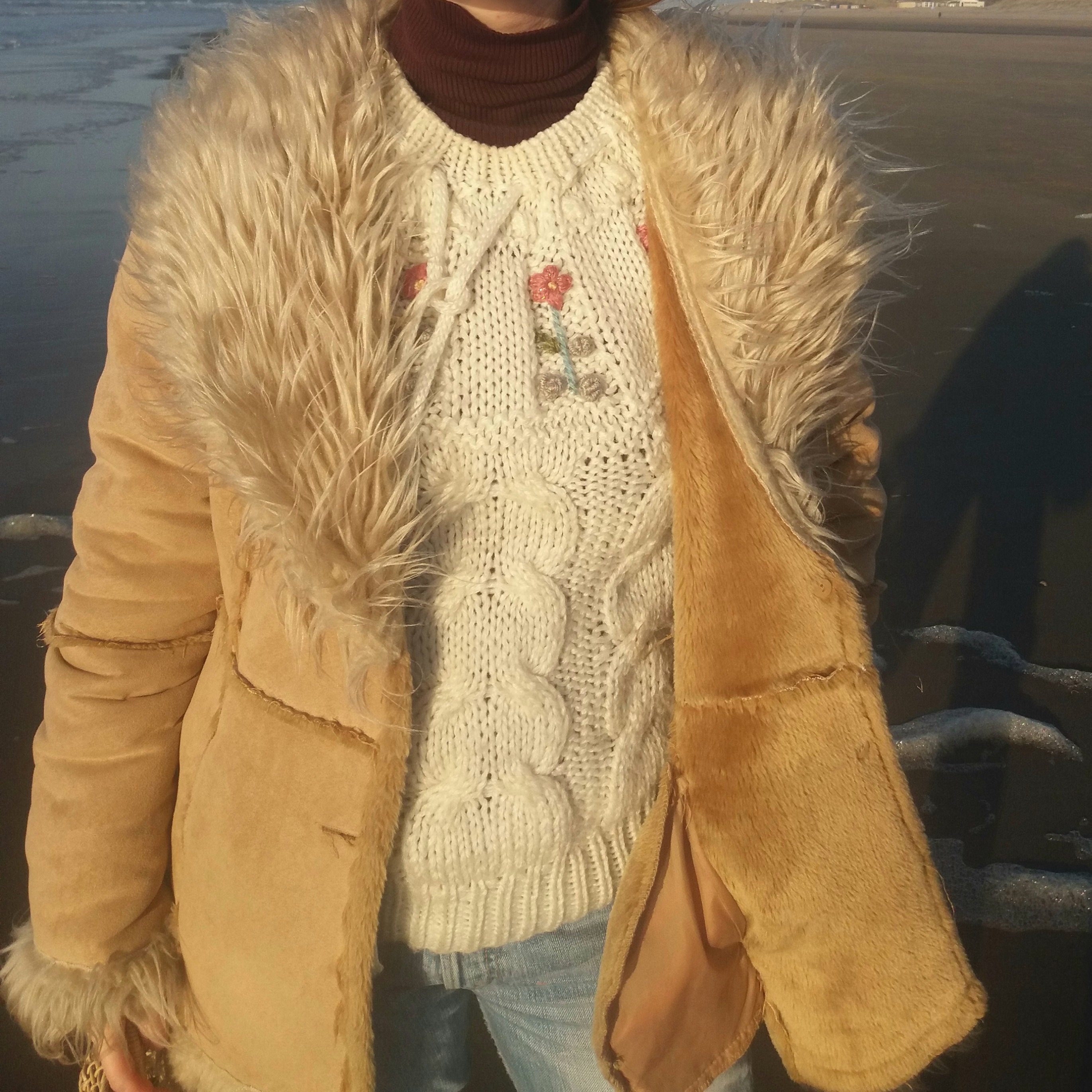 So, It's been a very long and hard winter in The Netherlands. Waking every morning in the dark, riding the bike against the strongest winds, waiting for a ray of light for weeks can be very depressing specially for someone accustomed to the Italian sun...I felt tired, sick... I felt the hibernation.
But stop complaining! Spring is coming and despite of the super cold breeze still blowing  from the North Sea, I'm feeling something different this week. Birds are singing, sun is shining differently, all these things seem to be a little bit  clichet for someone, but I swear that they mean  everything for people living in the nordic hemisphere. And spring and summer can be fabolous   this country!
Today I spent it catching all the vitamine D at the beach :)
Wearing this beautiful Penny Lane coat and the net bag both coming from my shop :) I would keep everything as -I must confess- I did with the sweater!
Enjoy!