Today I asked my father to send me some pictures of our vacation in San Felice Circeo as a little girl. It's (finally) a hot summer Sunday in Ther Netherlands, but I  was feeling nostalgic of the Mediterranean sea, and specially of this part of Lazio, just between Rome and Naples, so rich of smelling plants and cicades everywhere.   
I saw these photos and I found that here my mother was showing really effortless but very cool looks so on trend now! You know that I'm not a big fan of the 90s when it comes to my vintage reasearch, but I like the minimal designs and that 70s revival mood  that we were feeling right after the extra glamorous 80s fashion made of biggest hair and shoulder pads ets. But as you can see, not in 1993! Those days we were free from all of this, plus enjoying some folky touches here and there...
Here is how the true (Italian) 90s looked like, translated by my stylish mamma ;)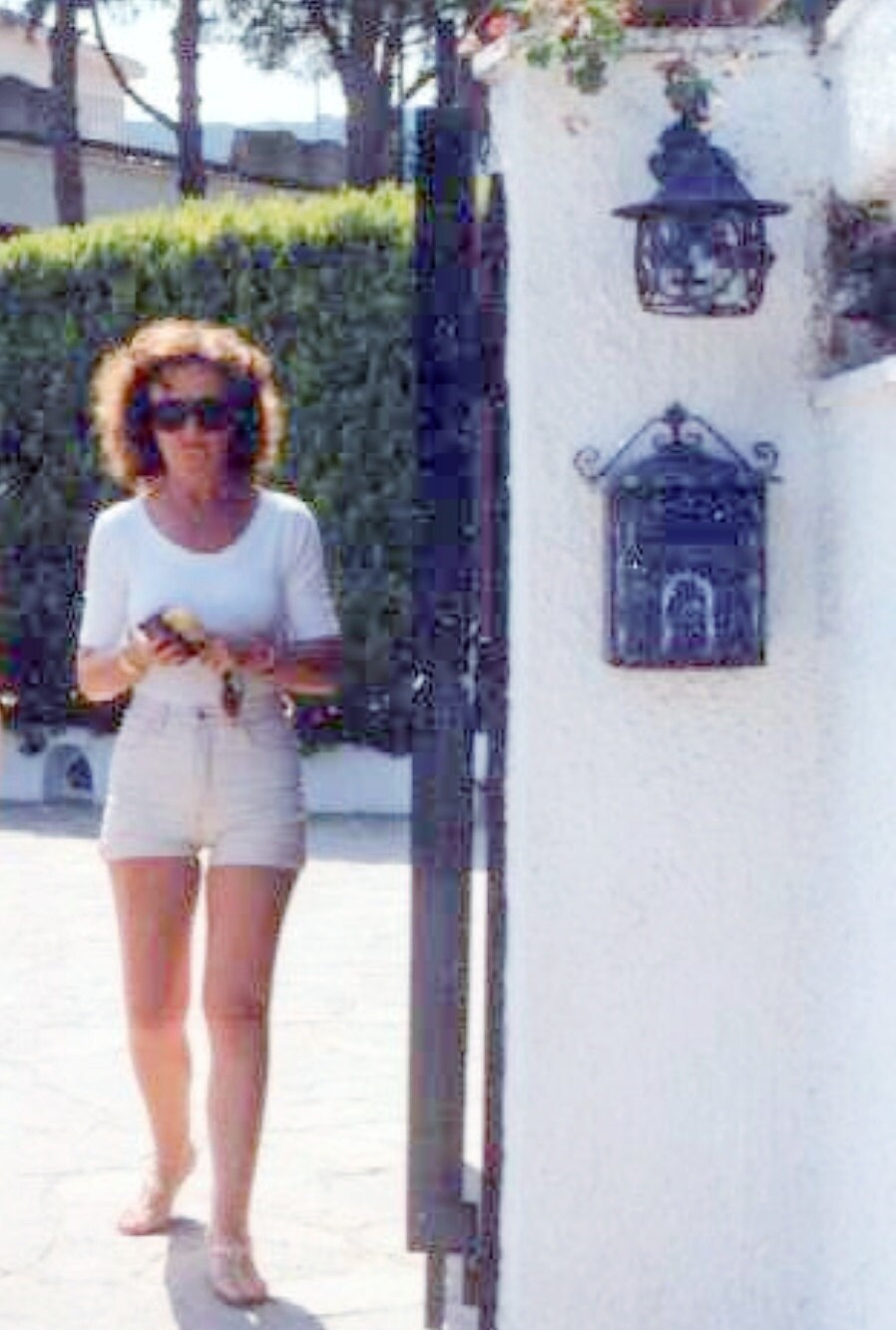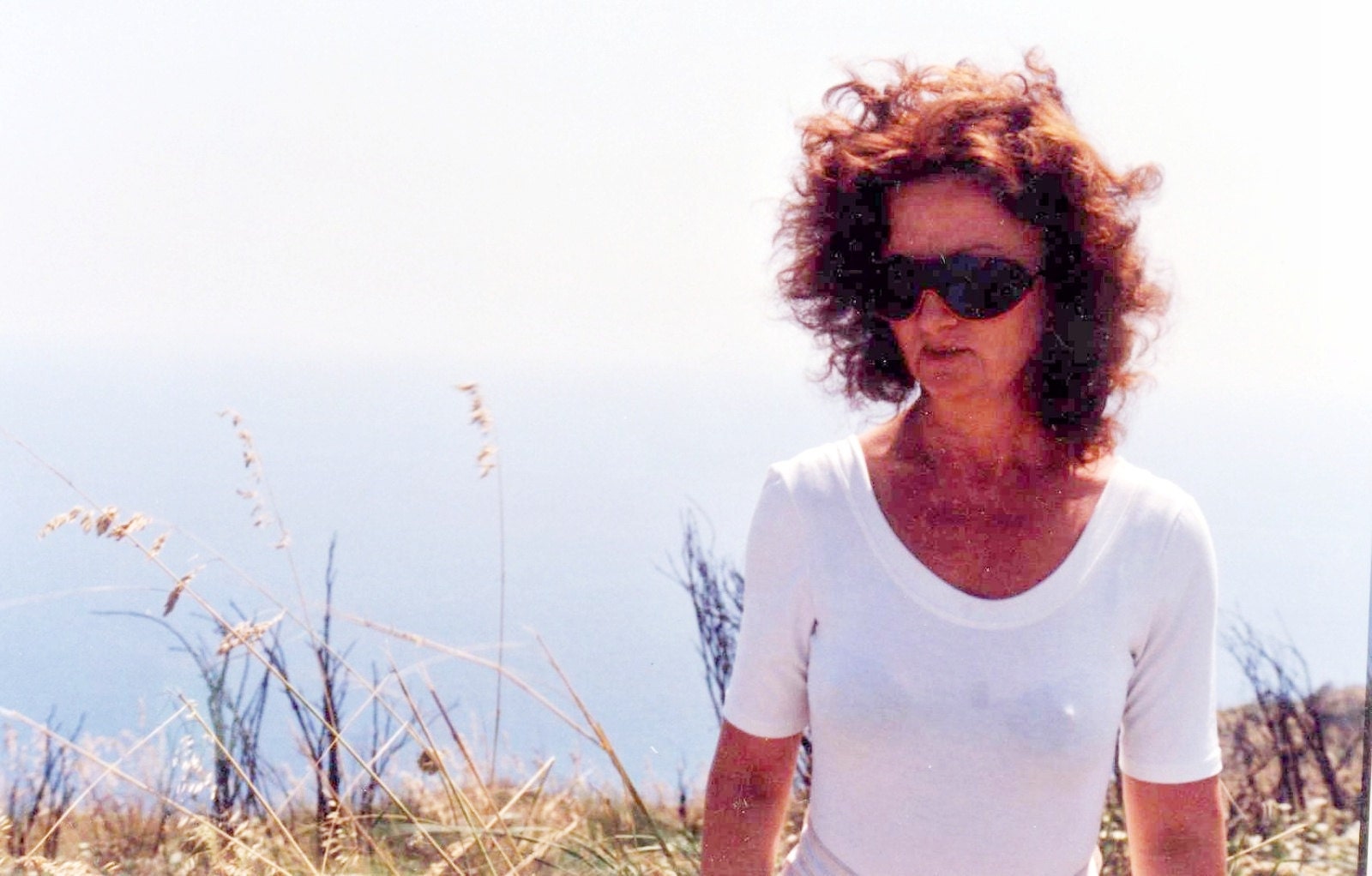 1- A total white look made of white stretched cotton body and highwaisted shorts. The shoes were probably artisanal Capri sandals. And wild salty hair!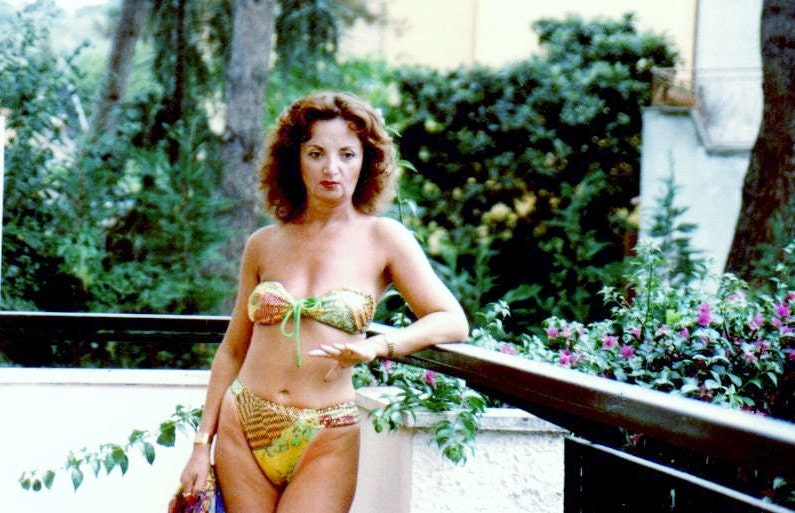 2-A colorful golden bikini which I remember matched with a pair of chiffon harlem pants. I loved those pants and I wore them too as I got old enough. I wonder where are they now after moving many times, sigh!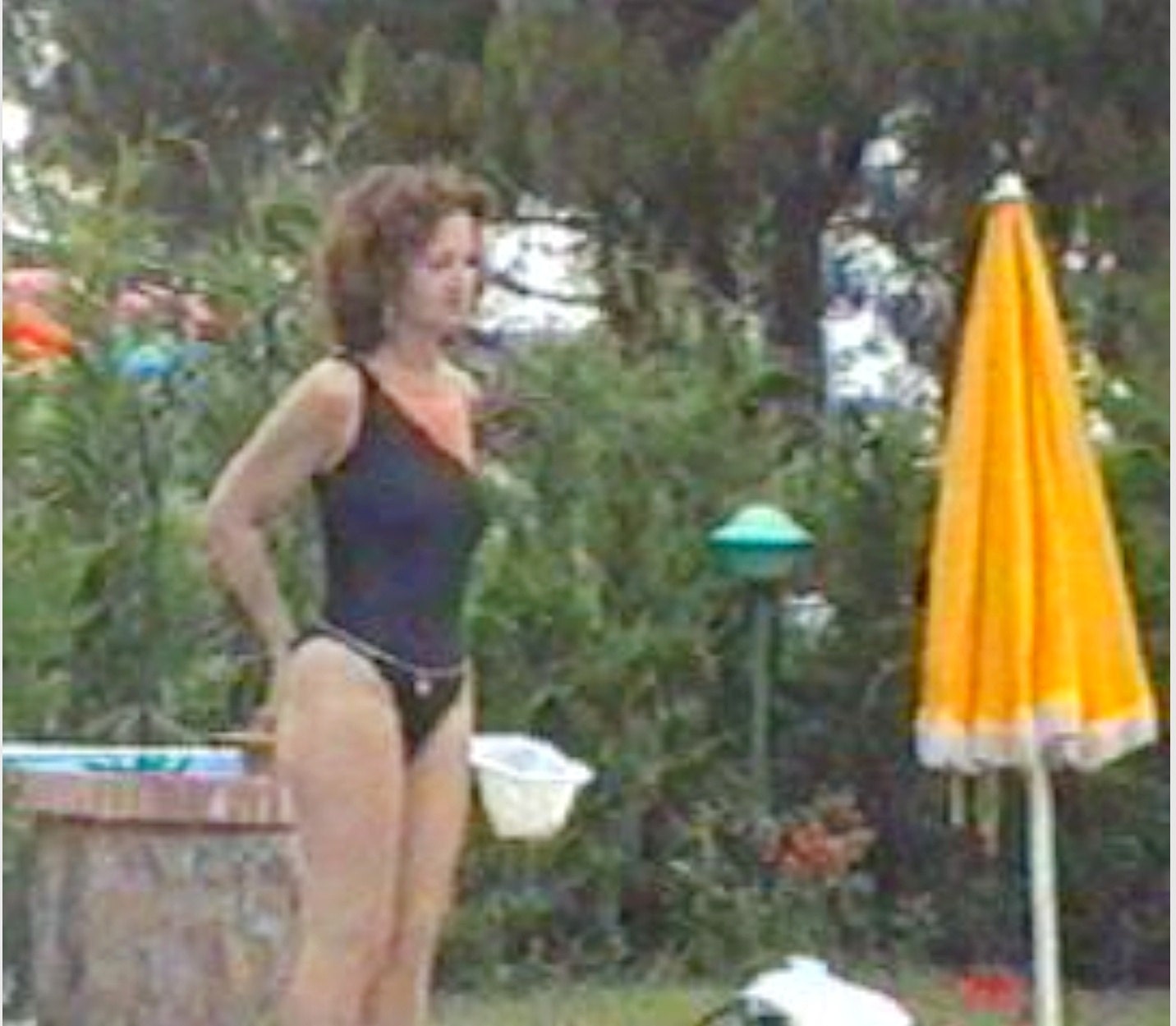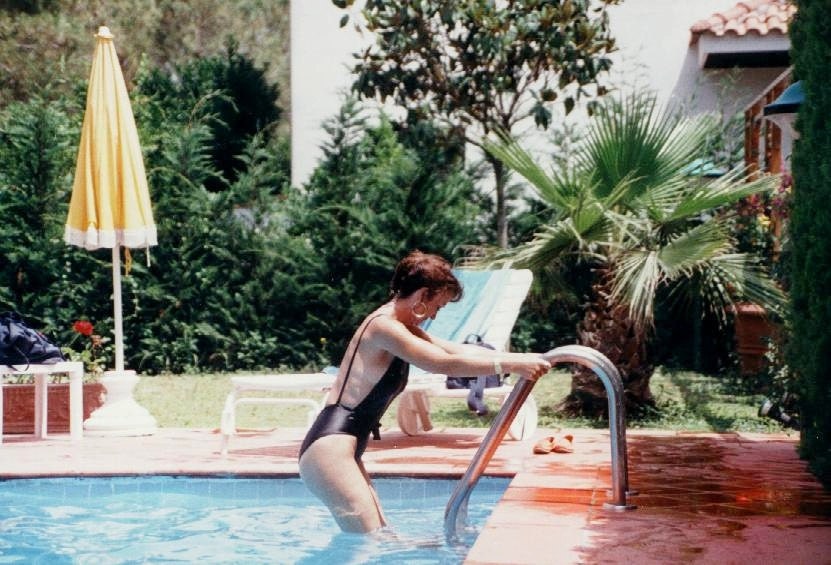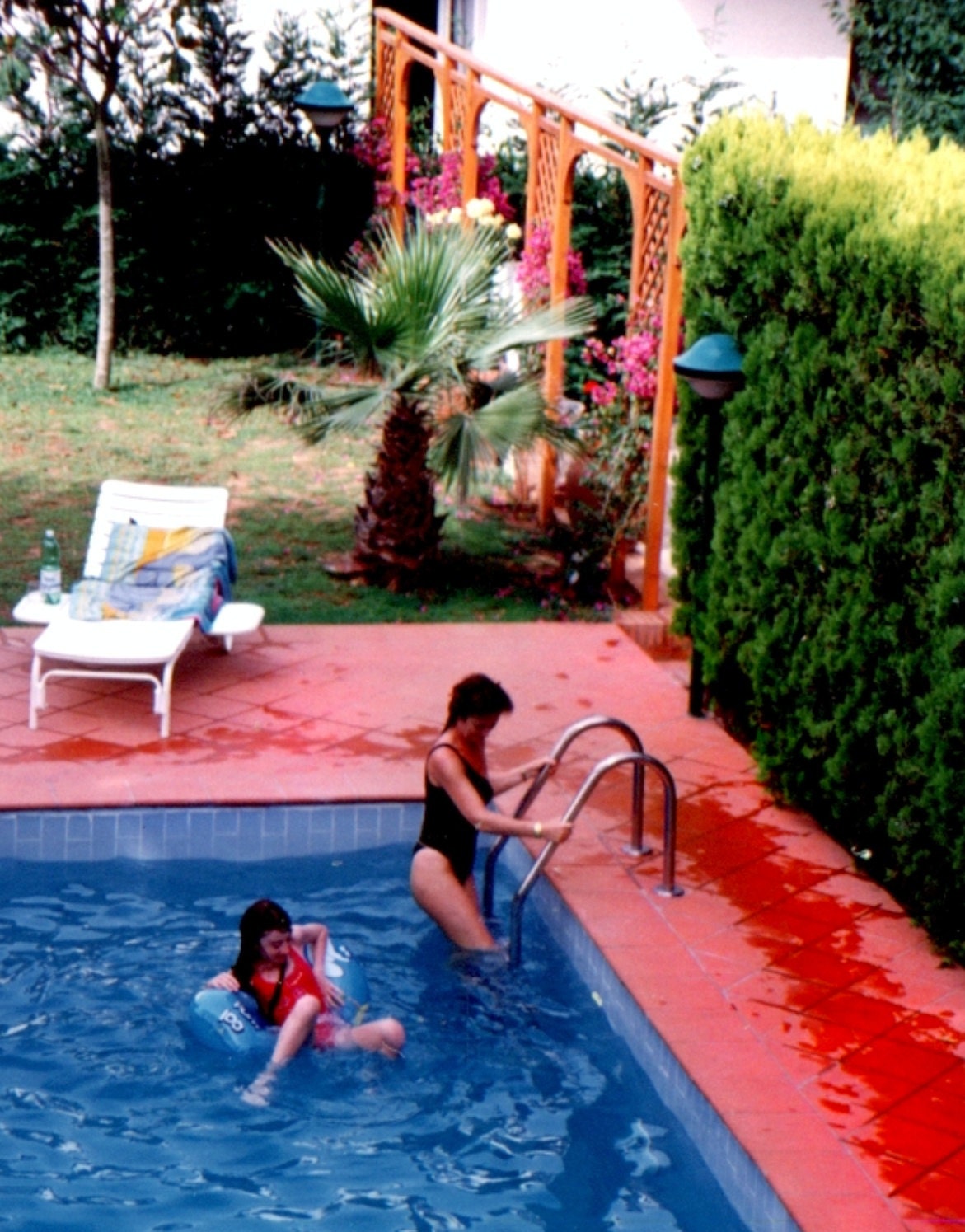 3-This sexy one shoulder swimsuit worn with a golden chain around the waist and golden hoop earrings (I still have them! Yeah!) gave an elegant charm even by the swimming pool. (Guess who is that girl behind her?)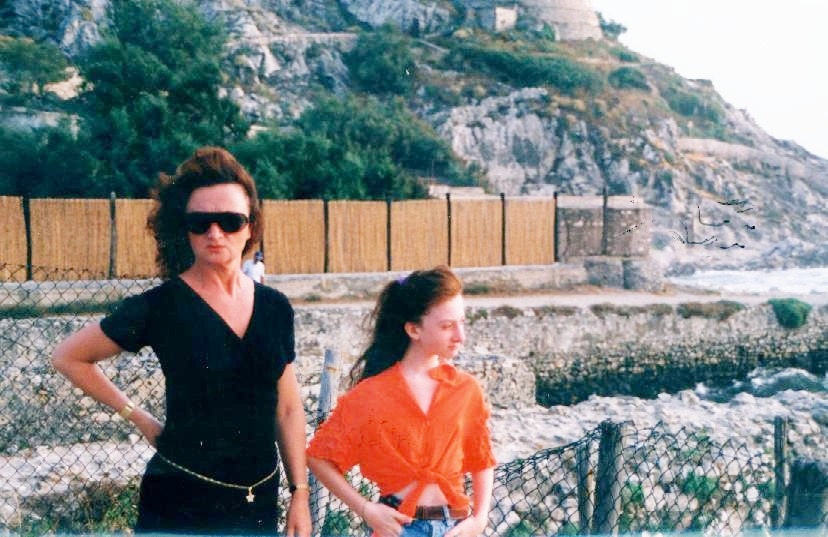 4-The same golden chain on a typical Italian black dress. That girl was the 12 years old me. Wearing one of my first favourite clothes of all the time: so sorry you can't see it here, but the sleeves of the crop shirt were all covered by ruffled eyelet laces. And the quality of the cotton was amazing, I still remember. As I told you, this is what I like about the 90s :)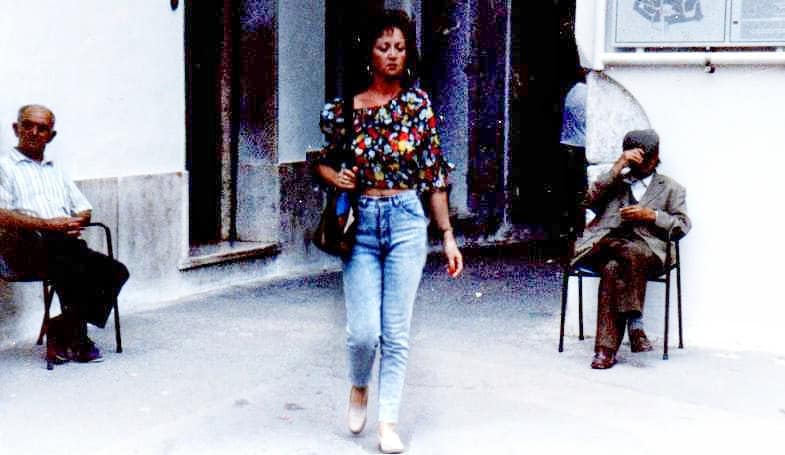 And here is my mother strolling in the small village of San Felice, wearing a ruffled floral top with beautiful flared sleeves...So romantic and 70s and very Roses and Vintage! Also this top I used to wear it after, and loved it. I've been quite lucky growing with her closet ahaha! And wearing your mother's clothing is a good (and funny) sustainable example for today.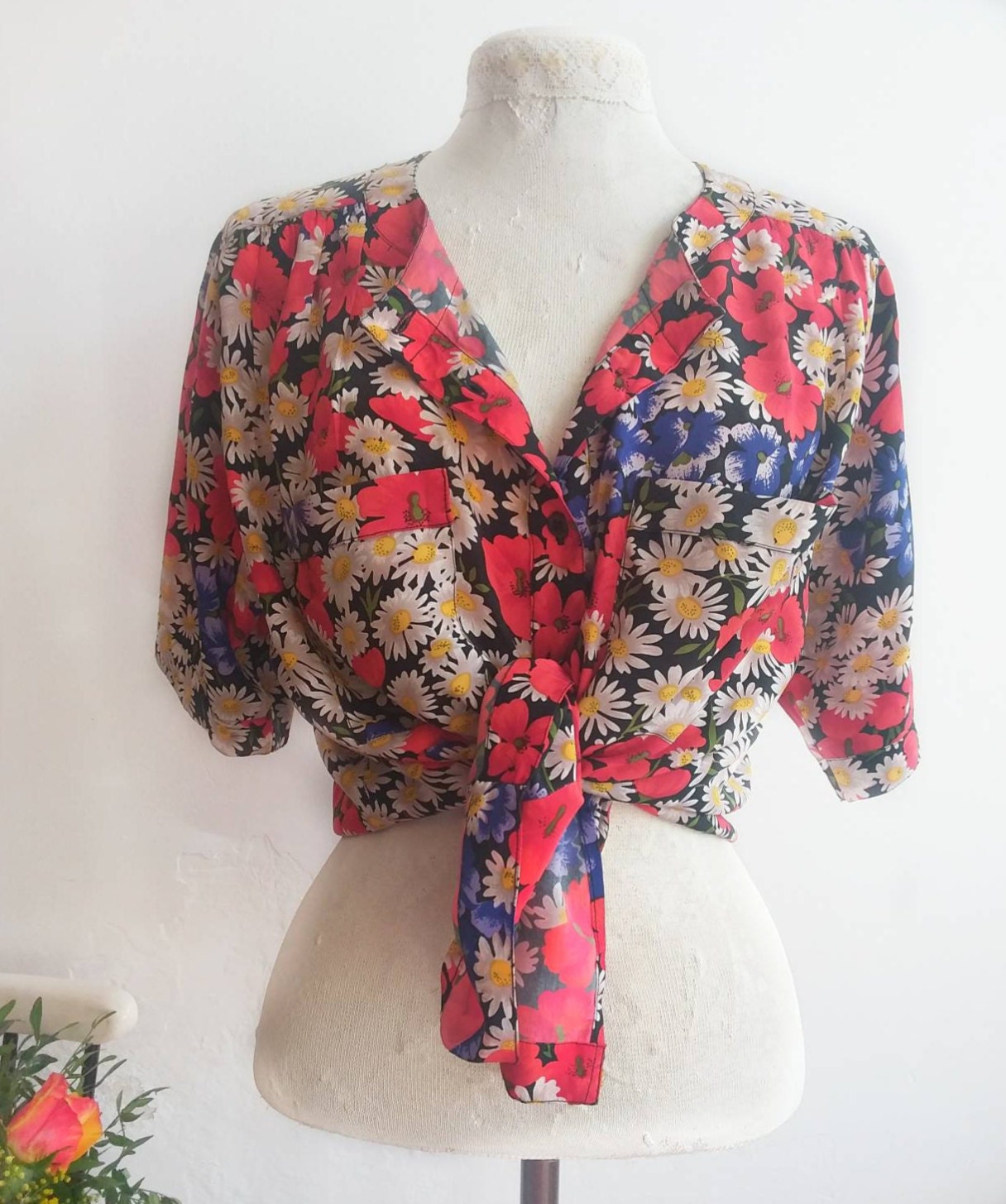 And this is another Italian shirt from those years, looking very similiar. It  available here: https://www.rosesandvintageshop.com/listing/706499613/vintage-80s-floral-silk-shirt-made-in Just to remind us that vintage can help us to cure that nostalgic feeling... :)
Thank you for the visit!